The Amendment to the Odisha Civil Service (Combined Competitive Recruitment Examination) Rules, 1991 has been approved by the State Cabinet today.
In order to reduce the burden on the candidates for preparation of the Odisha Civil Services Examination and Civil Services examination conducted by the UPSC separately due to separate pattern of examination/syllabus, the Government has decided to amend the existing provisions of the Odisha Civil Services (Combined Competitive Recruitment Examination) Rules, 1991 in consonance with the provisions made by UPSC in connection with pattern/scheme and subject of the examination for Central Civil Services Examination in the manner so that candidates can prepare themselves for the Civil Services Examination conducted by the OPSC and UPSC simultaneously.
The Main Examination shall consist of the following papers and each papers shall be of three hours duration.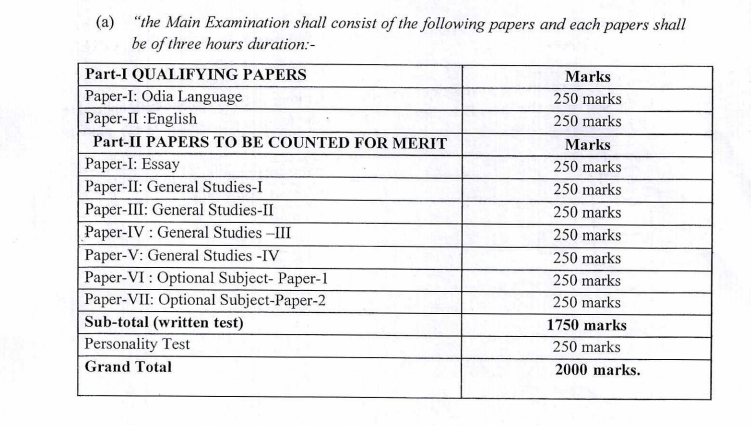 Due to changes in the examination pattern in above manner will require time for candidates to adapt to the revised pattern of the examination. As such it has been proposed to revise the attempt to appear the examination.
For candidates belonging to Unreserved Category – 6 (Six) attempts.
No limit has been prescribed for candidates belonging to S.C. & S. T. category
For candidates belonging to the Socially and Educationally Back Ward Classes -9 (Nine) attempts