Republic Day celebrated across Odisha
Bhubaneswar: The 68th Republic Day was celebrated across Odisha with gaiety on Thursday.
Governor SC Jamir unfurled the Tricolour and took the salute at Mahatma Gandhi Marg during the state-level parade in the capital city. Chief Minister Naveen Patnaik hoisted the national flag at the Barabati stadium in Cuttack.
78 troupes took part during Republic Day celebrations at Mahatma Gandhi Marg here. Two tableaux with 6 cultural teams participated in the Republic Day parade. A daredevil act adorned the celebrations.
Besides, school children donning colorful costumes reverberated the atmosphere with spectacular cultural performances.
Elaborate security arrangements were made for the smooth and incident-free passage of the event here.
As many as 30 platoons of security personnel and two special tactical units of SOG were deployed in the city. Besides, advanced metal detectors were installed at entry points of the parade venue.
The Republic Day celebrations were also held at all the district headquarters and other places in Odisha. The police had issued security alert across the state, especially in Maoists affected districts.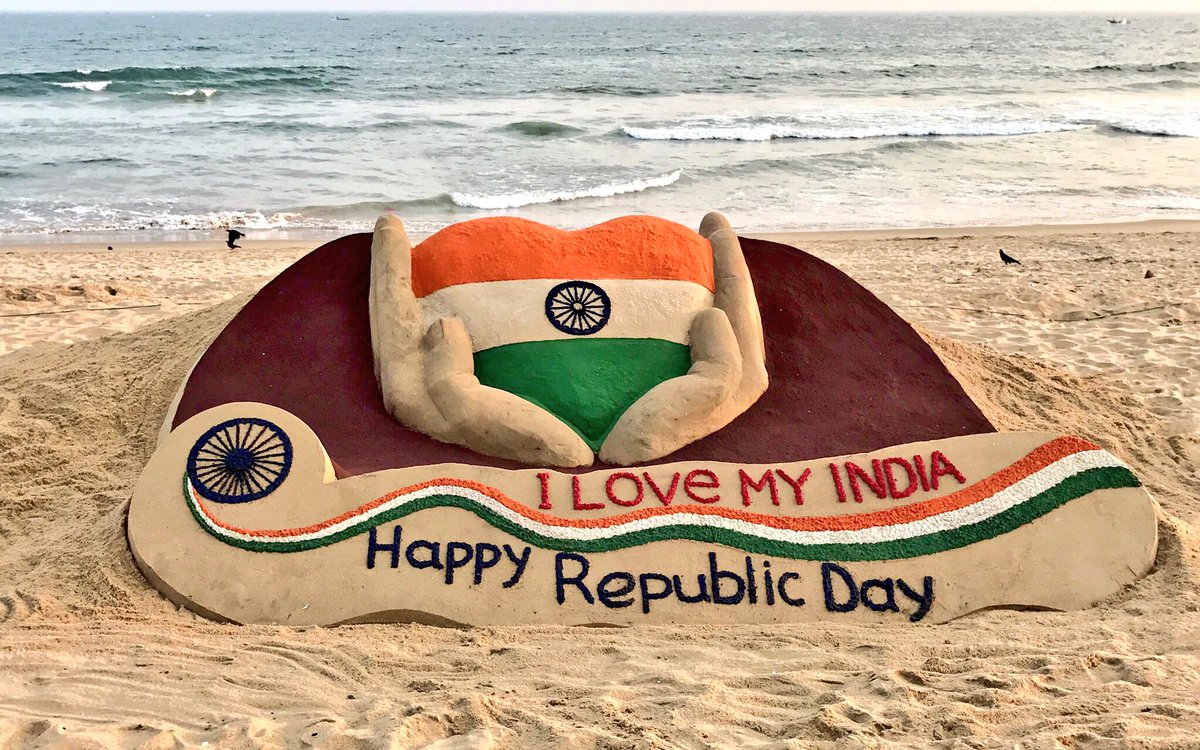 Renowned sand artist Sudarsan Pattnaik created sand sculptures on the shore of Puri Beach to mark the 68th Republic Day of India.
The sand sculpture, depicts a heart shaped Indian national flag with 'I love my India' written across.