Bhubaneswar: Versatile Odia actor Mihir Das and Anu Choudhury will join Bharatiya Janata Party (BJP) on Saturday.
BJP spokesperson Pitambar Acharya said Mihir Das and Anu Choudhury will join BJP in presence of Union Petroleum Minister Dharmendra Pradhan at the party office here.
Former Satyabadi MLA Rama Ranjan Baliarsingh, who recently tendered his resignation from the primary membership of ruling BJD, will also join BJP on Saturday.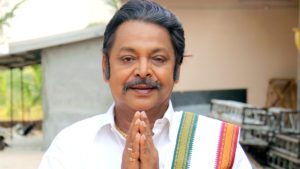 Before the general elections, Mihir Das had joined the ruling Biju Janata Dal (BJD) in 2014.
Earlier, several actors including Sritam Das, Pinky Pradhan, Harihar Mohapatra had joined BJP.