Bhubaneswar: The Mahurat of Sambit and Sambhabana starrer upcoming Odia film Biswanath-Born to love was held here on Monday.
The film is expected to be released during Ganesh Puja this year. The shooting of the Odia film Biswanath will begin from February 26, said production house sources.
The movie is produced under the banner of HMT Productions, while it is directed by Kiran. The producer of the movie is Jabiruddin and dialogue is written by Rajani Ranjan. The music is composed by Abhijeet Mazumdar.
This Odia film Biswanath will be the third film of Sambit which is likely to be released this year.
Sambit will share the screen with Riya in the upcoming Odia film Jauthi Thile Bi Tu Mora, while Sambit is all set to be seen in another Odia film Feel My Dil. Sambit will be seen romancing with two actress Elsa and Divya in the upcoming Odia film Feel My Dil.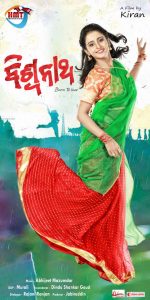 The acting of Sambit in Odia film Happy Lucky, which was released during the New Year, was also well appreciated by the audience.