New Delhi: BJP's state secretary Tankadhar Tripathy has met Union Education Minister Dharmendra Pradhan and Union Railway Minister Ahswin Vaishaw and urged for development of the railway sector in Jharsuguda district.
He also requested to take action to open the historical building of the old post office near Jharsuguda police station.
The BJP leader also urged for the resumption of train stoppage at Bagdihi station in Chakradharpur.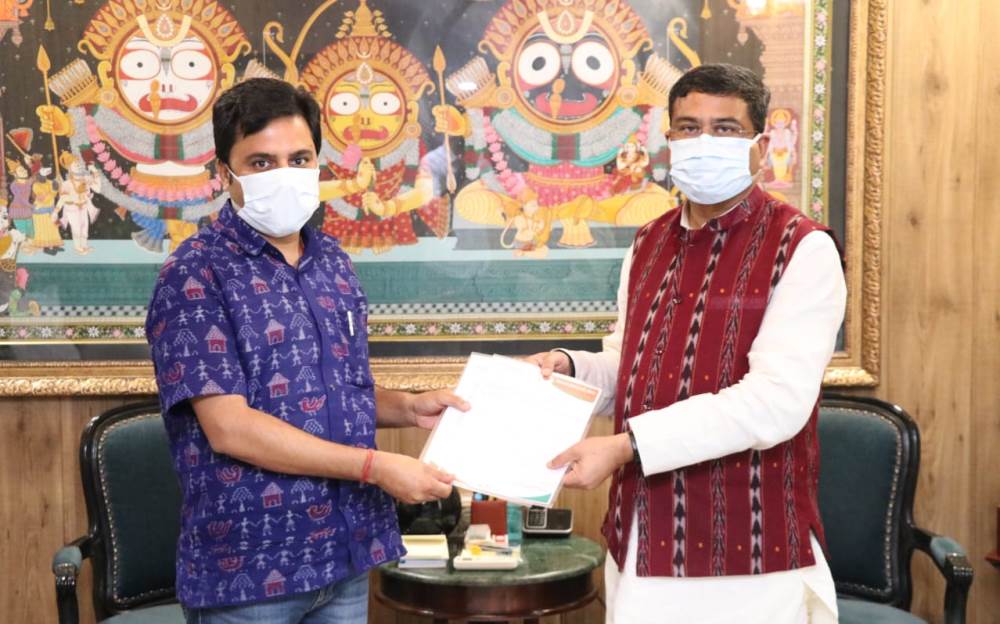 Besides, Tripathy submitted a memorandum to the Union Railway Minister for the overall development of Brajarajnagar and Jharsuguda Railway stations.
"As there is no proper communication service available here, inhabitants generally depend on train communication. 60% of people are poor and can't afford any other means of transportation. Jharsuguda is the business hub of Odisha and all the socio-economic activities revolve around the district," Tripathy said in a memorandum.