Mumbai: Bollywood actress Riya Chakraborty and her brother Souvik have been surrounded by controversies since the death of Sushant Singh Rajput.
The actress on Wednesday took to her Instagram story to talk about mindless social media scrolling. "Mindless scrolling on social media causes disengagement in real life, disengagement in real life makes it seem dull and boring. Live your life, your life is not here… it's all around you, love- RC,"  Reha said on her Instagram story.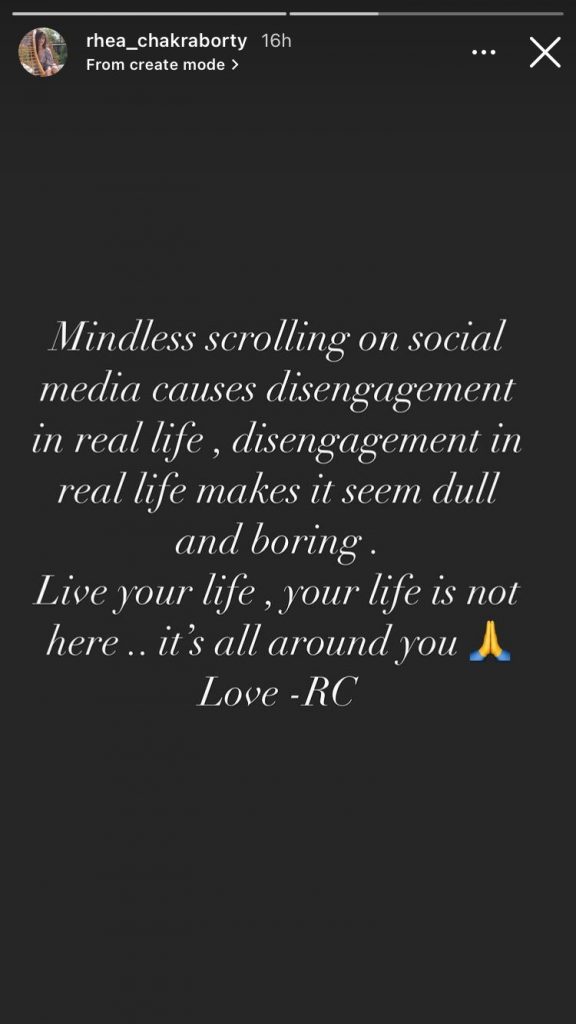 Rhea Chakraborty has appeared in the film Chehre, released on August 27. If the news is to be believed, apart from this, Riya also has offers for many films, although the actress has not made an official announcement yet.
Worth mentioning, after the death of Sushant Singh Rajput, the drug angle came to the fore. Investigation revealed that Reha's brother Sauvik used to provide drugs to the late actor and was in touch with drug dealers.
According to reports, the actress is currently reading scripts for several films and is also being approached for many films.