The untimely demise of popular actor Sushant Singh Rajput had left everyone in shock. He was one of the most loved celebrities in the entertainment industry.
Long after SSR's death, his fans keep posting on social media in his memory. On this New Year, his sister Shweta Singh Kirti has once again tried to make Sushant alive among his fans. She has written a congratulatory message for the fans from Sushant's Facebook account.
Every celebrity is wishing their fans in different ways to welcome the new year, but the first day of the year became special when late actor Sushant Singh Rajput posted a message for the fans from his Facebook account.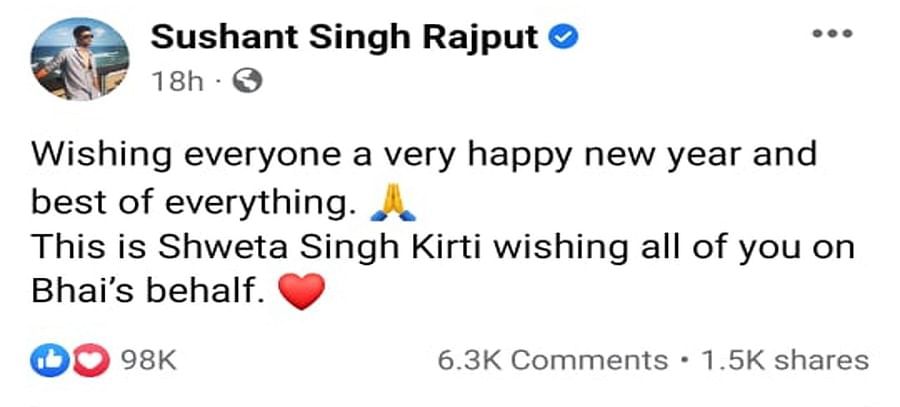 Although that post was written by his sister, only then did the feeling of Sushant's presence among the audience become fresh. Sushant's fans are remembering their favorite actor by commenting a lot on this post. Many fans are getting emotional by remembering him.
On New Year Day, Sushant's sister gave a beautiful surprise to his fans by posting a message from his Facebook account. Posting on Facebook, Sweta wrote that Happy New Year to everyone and best wishes. It is Shweta Singh Kirti who is wishing you all on behalf of my brother.
A fan wrote that for a moment my heartbeat had stopped, by the way, happy new year Sushant.