Russia Ukraine War: A special assistance cell has been made functional in the Resident Commissioner, Odisha office in New Delhi to coordinate with MEA and other agencies regarding bringing back Odias from Ukraine.
"Owing to the crisis prevailing in Ukraine, a large number of citizens of Odisha, many of whom are students, are stranded there. To ensure the safe and early return of stranded citizens of Odisha in Ukraine, a Special Assistance Cell has been made functional in the office of the Resident Commissioner of Odisha, Odisha Bhawan, New Delhi to coordinate with the Ministry of External Affairs, Ministry of Civil Aviation and other concerned agencies," stated an order.
Ravi Kant , Resident Commissioner, has been designated as the Nodal Officer for the purpose and can be contacted.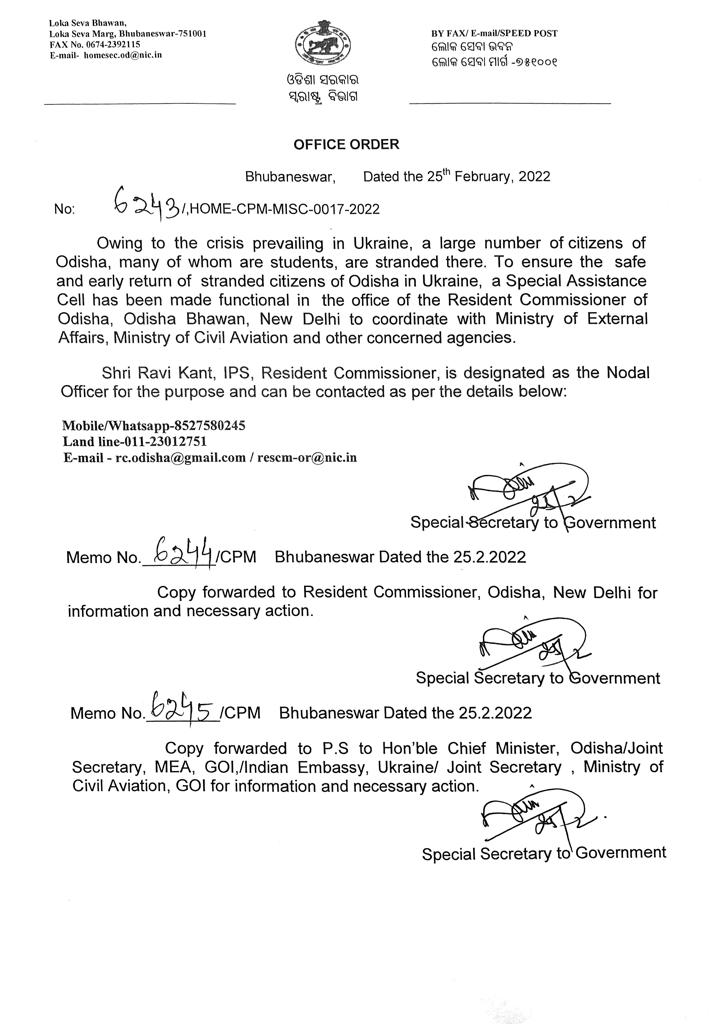 Chief Minister Naveen Patnaik today has announced that the State Government will bear the expenses for bringing back Students and Workers of Odisha stranded in Ukraine.
The Chief Minister has also directed that Development Commissioner-cum-Special Relief Commissioner P.K. Jena will coordinate the overall issue of bringing back citizens from Odisha.