Bhubaneswar: Odia jatra (Opera) actress and TV personality Rani Panda has got death threat. The actress said this on her Facebook post.

In a post in Odia, the controversial actress said, "I came to know that some political leaders have decided to kill me. They will murder me anytime. I have mentioned everything in a note."

" If I share my detailed address with them, they will kill me. I have received indirect threat in this regard," she added.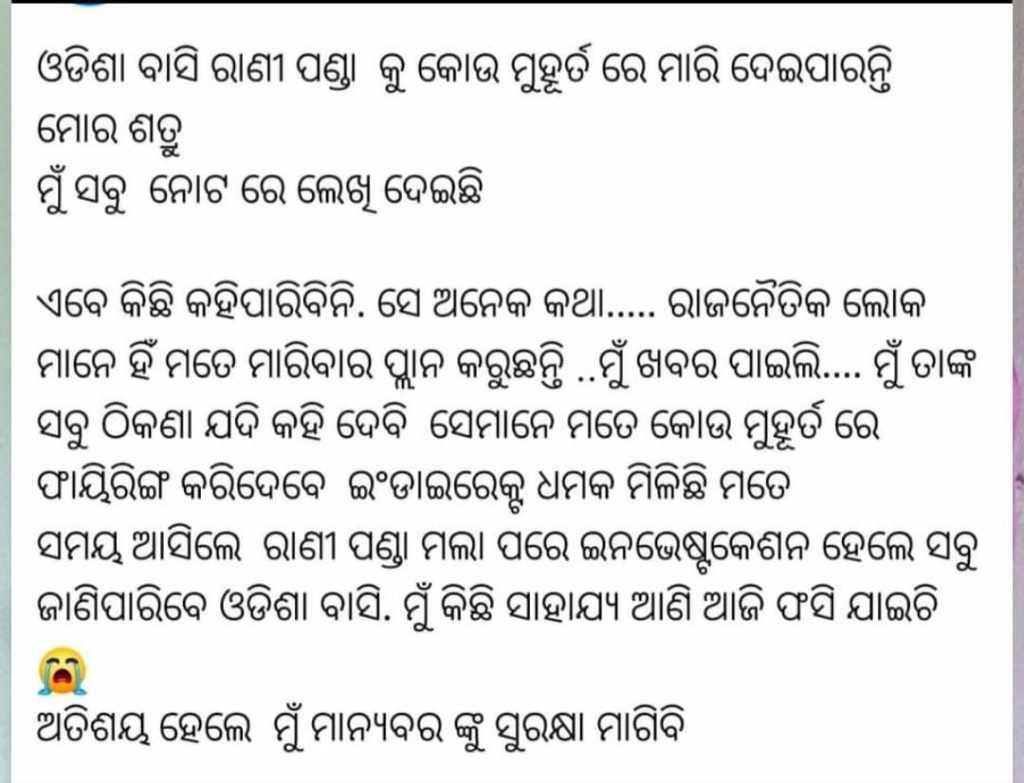 The actress further said that she been trapped after seeking help.
"The people of the State will know everything after my death. Investigation will reveal everything," she said in the post.