Sourav Ganguly the President of Board of Control for Cricket in India (BCCI) is likely to join politics soon.
However, the former Indian cricket team captain, who is affectionately known as Dada, is yet to confirm the news, but his latest social media post has hinted out that he may join politics.
"2022 marks the 30th year since the start of my journey with cricket in 1992. Since then, cricket has given me a lot. Most importantly, it has given me the support of all of you. I want to thank every single person who has been a part of the journey, supported me, and helped me reach where I am today. Today, I am planning to start something that I feel will probably help a lot of people. I hope you continue your support as I enter this chapter of my life," Dada said in a social media post.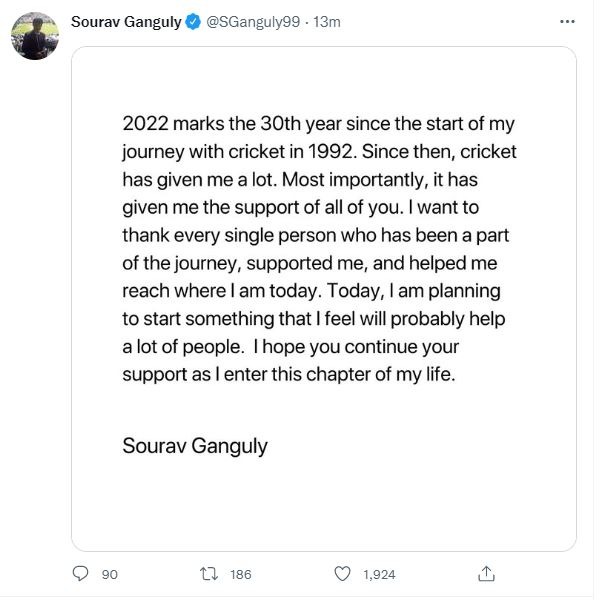 If political observers are to be believed, Sourav Ganguly may join ruling Bharatiy Janata Party (BJP).