Capital Region Urban Transport (CRUT) has revised Mo Bus schedule. The new timing will come into effect from Monday (July 25).
"The #MoBus schedule has been revised looking into the convenience of your Commute & will be w.e.f. 25th July,2022 in response to the requests received from our commuters," informed CRUT on Twitter.
Here is the schedule: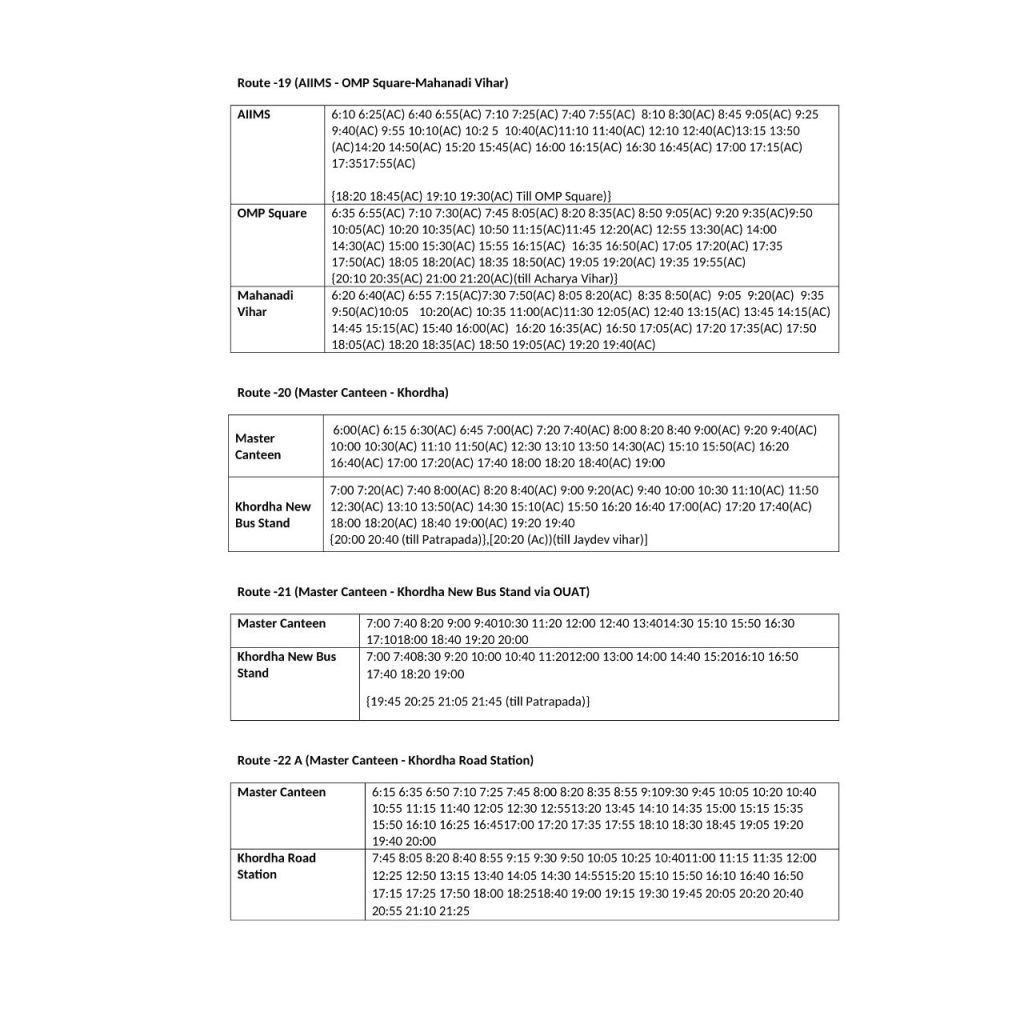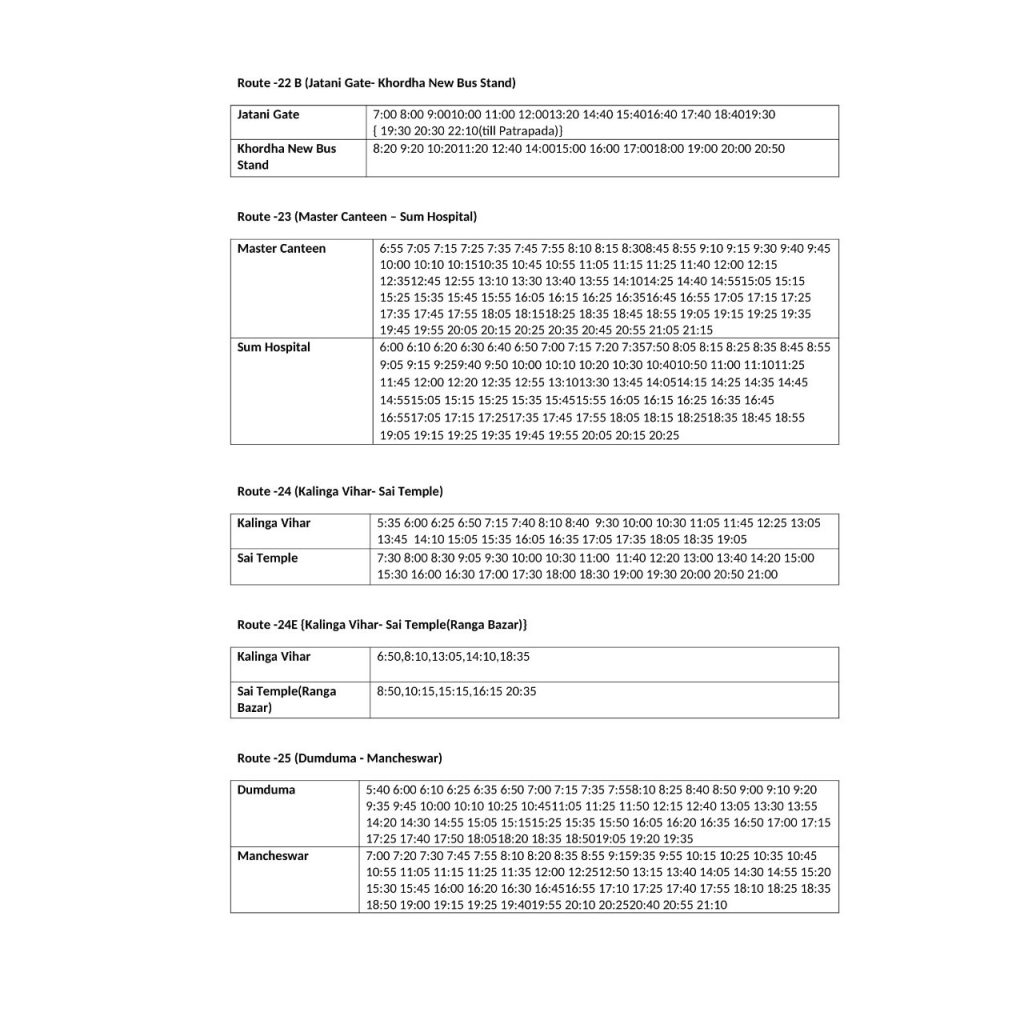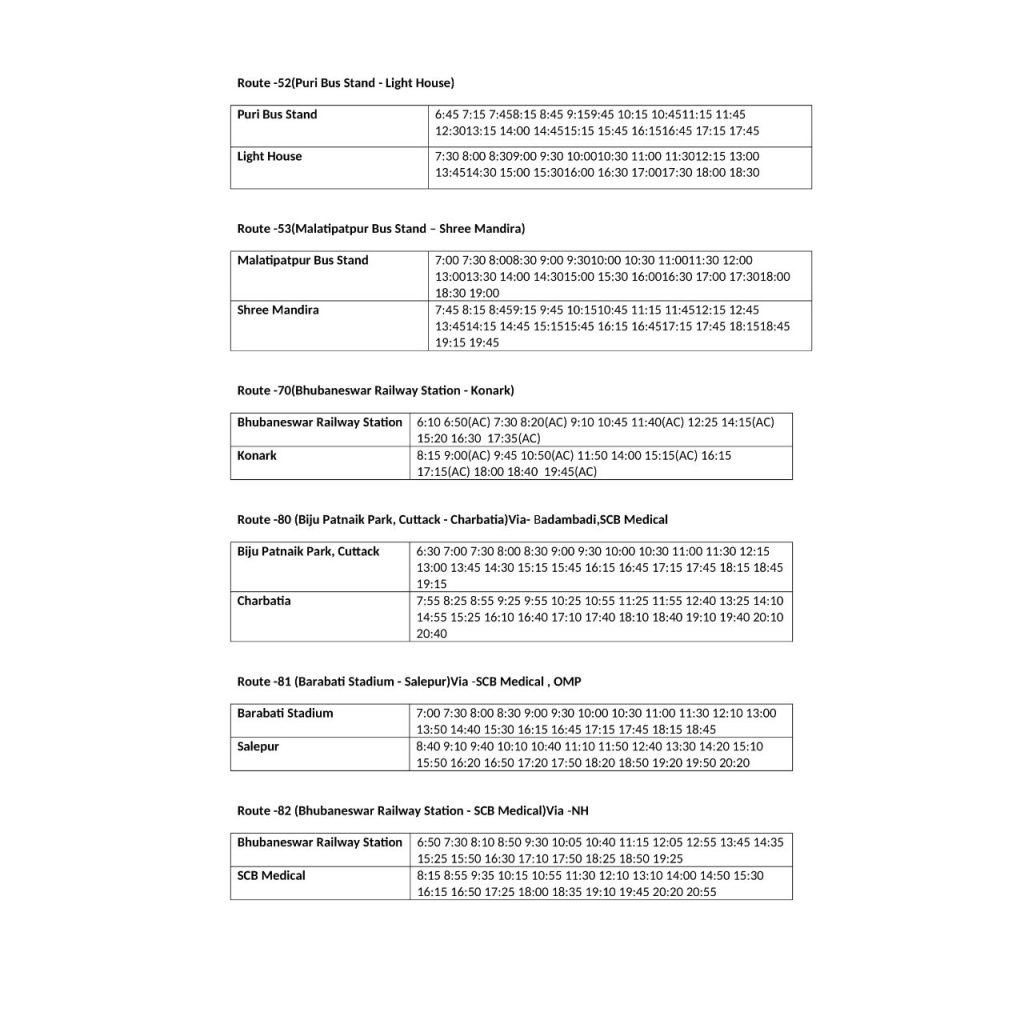 In 2010, Bhubaneswar Puri Transport Services was created with a mandate to manage and operate the bus services on intra city as well as inter-city routes in Bhubaneswar and between Bhubaneshwar, Puri, Cuttack and Khurda.
Over the years BPTS evolved into Capital Region Urban Transport, more commonly known as CRUT on May 4, 2018, with the vision to reorganize the public transit services in the city. It is the primary agency providing public transit services within the capital city of Bhubaneswar and in its neighboring cities of Cuttack and Puri.