The Council of Higher Secondary Education (CHSE) has issued date the examination date for Plus-II instant exams. The instant exam will be held on September 13 and 14.
The CHSE has also issued dates for online form fill-up for Plus-II instant examinations today.
According to the CHS notification, the online form fill-up will begin on August 22 and will continue till August 24. The deposit of Examination fees by the HS School through SB Colle will be made on August 25 and 26.
Date of submission ofAnnexure-2, SB Collect receipt etc. in the Head Office/ Zonal offices of the Council: August 26 to 29
Submission of Forms by Zone office in Head Dt.02.09.2022 Office: September 2
Students appearing in a non-practical subset has to pay Rs 520 fee and students appearing in practical/project papers has to pay Rs 560.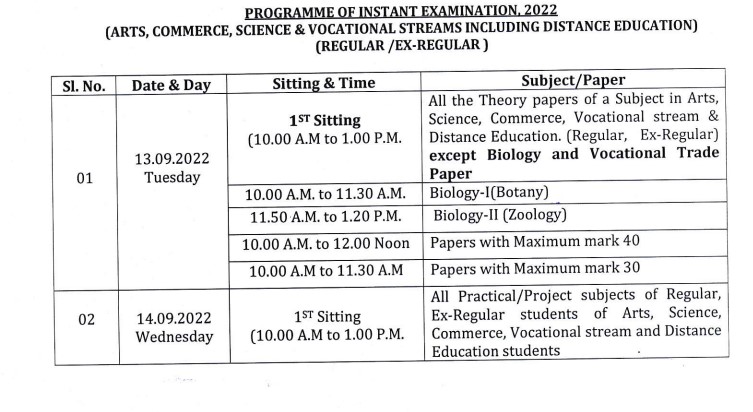 Similarly, candidates, who will appear for biology subject has to pay Rs 600 exam fee.
Candidates who have paid additional Centre Charge at the time of Annual H.S. Examination, 2022 shall also have to pay additional Centre Charge of Rs 50 if they fill up Examination forms for Instant Examination, 2022.