Bhubaneswar: After Reliance facilitated its Jio 4G SIM card for all users with any smartphone having 4G capability, youngsters are making a beeline at Reliance outlets in Bhubaneswar to get the SIM cards.
The free Jio 4G SIM cards are available at selected Reliance digital outlets in the city. The Jio Preview offer gives three months of unlimited data, calling, SMS, and access to Reliance Jio services.
"I heard the SIM card is available at the Reliance Digital store in Saheed Nagar here. I don't want to miss the chance to get the SIM with unlimited internet for three months," said Nirod Sahu, an engineering student.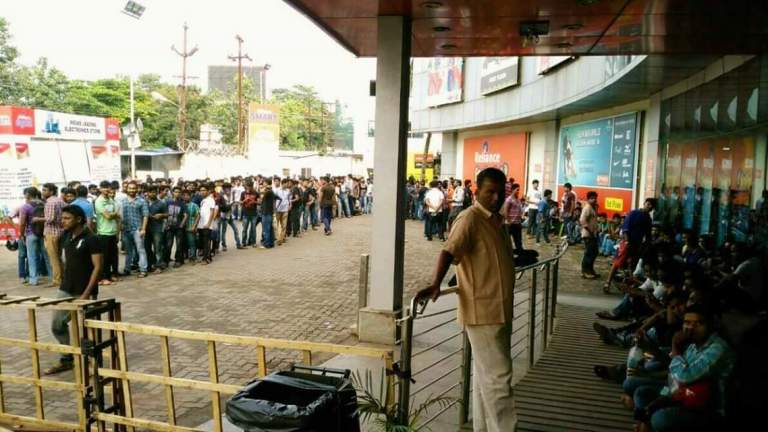 Long queues are seen at the digital store since the SIM cards are available at selected stores.
The mad rush at the Reliance Express outlets in Bhubaneswar has also provided fodder to the cartoonists. They have created some funny and witty cartoons, which also show their talents.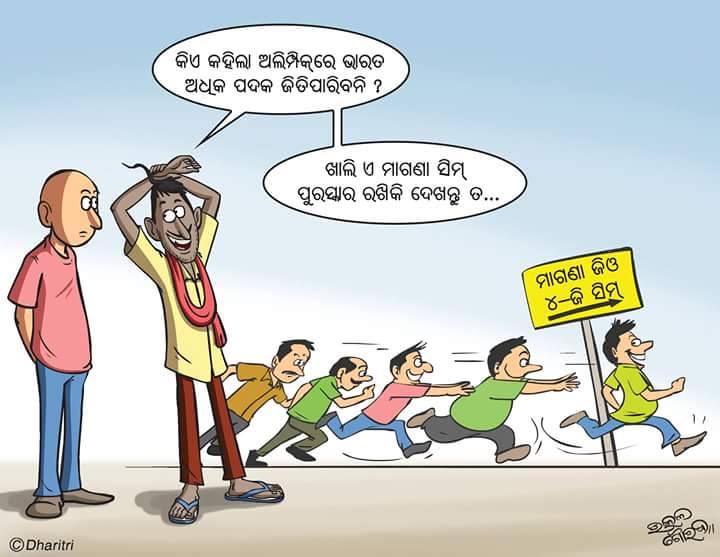 List of Reliance Digital Stores in Bhubaneswar-
IRC Nayapalli, Subham Kalyan Kalyani Mandap
Gopabandhu Square, Plot No. 399/1358
Patia, District Centre
Shahid Nagar, Plot No. 353
Radhika Complex, Sikar Jena Property
Kharvel Nagar, Unit-3, First Floor,  Khata No. 444
Bapuji Nagar, Plot No. 74
Z Tower, Patia, Plot No. 437/1893