Bhubaneswar: As many as 28 students of a Saraswati Sishu Vidya Mandir in Odisha's Puri district sustained injuries while one girl student died after a wall collapsed on them on Thursday.
According to reports, the incident occurred when the students of Saraswati Sishu Vidya Mandir at Basukera in Sakhigopal under Satyabadi block had gone to get their cycles from the cycle stand, which was adjacent to the wall.
The wall collapsed on them, and they were trapped under the debris, said an eyewitness.
After classes for the day were over; we went to the cycle stand to get out cycles. Suddenly, the wall collapsed, and we were trapped. The wall was in a dilapidated condition.  – A girl student, who has been admitted to Capital Hospital following head injury.
The injured persons were immediately rushed to the Sakhigopal Community Health Centre (CHC) and Capital Hospital in Bhubaneswar.
While 13 students were admitted to Sakhigopal Community Health Centre (CHC), 15 have referred to the Capital Hospital. Two of them have been referred to SCB Medical College and Hospital as their condition deteriorated. -Debi Prasad Mishra, School and Mass Education Minister.
The Minister informed that the Chief Minister had directed the state government to bear all the expenses for the treatment of the students.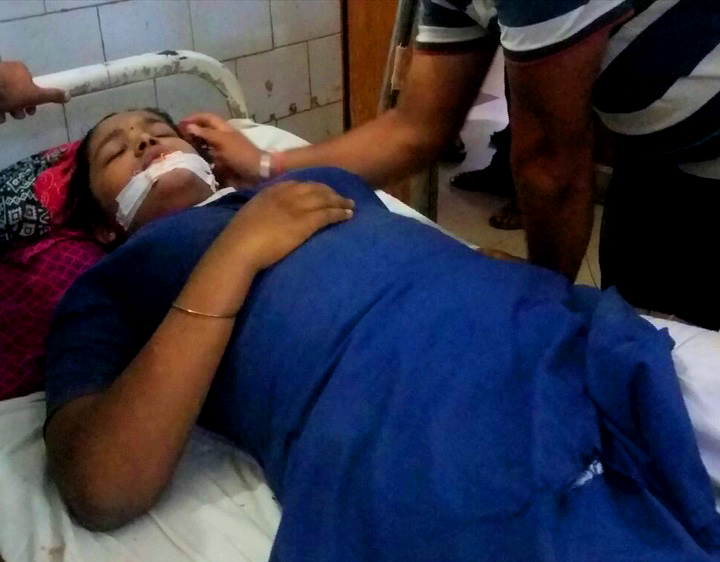 Health Minister Atanu Sabyasachi Nayak, who visited the capital hospital along with Mishra, informed that a team of doctors had been formed for the treatment of the injured school students.
Following the incident, leaders of different political parties visited the hospital to check the health condition of the students.
Meanwhile, Puri District Collector Arvind Agarwal ordered a probe into the incident. He asked the District Education Officer (DEO) to inquire into the matter.
The guardians of the students have demanded through probe into the incident and action against the persons for allowing the students to park their cycles near the dilapidated wall.