Attractive Themes Mark Durga Puja Celebrations In Odisha
Bhubaneswar: The Durga Puja festivities have begun in Odisha amid gaiety and fanfare with thousands thronging to puja pandals to seek the blessings of Devi Durga.
While the Durga Puja festival is being celebrated across the state, the twin cities have worn an attractive look with stunning decoration and sparkling lights.
More than 300 major puja pandals and innumerable smaller ones in Cuttack and Bhubaneswar have come alive. The puja pandals have been created on different themes starting from superhit film 'Baahubali' to the replica of various monuments.
Because of the level of friendly competition amid the puja organizers, they are trying to attract visitors with innovative themes.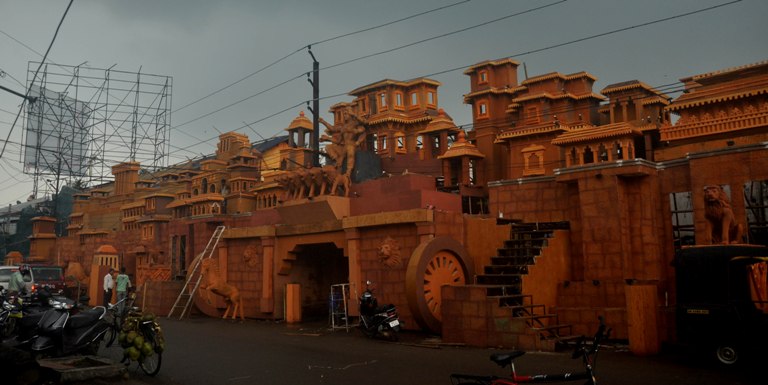 While it is a friendly war on creating attractive pandals in Bhubaneswar, the number of Chandi Medha (silver tableau) is increasing in Cuttack.
Meanwhile, the formation of an upper air cyclonic circulation over the Bay of Bengal has threatened to dampen the puja spirit in the state. The met department predicts moderate rainfall till October 10.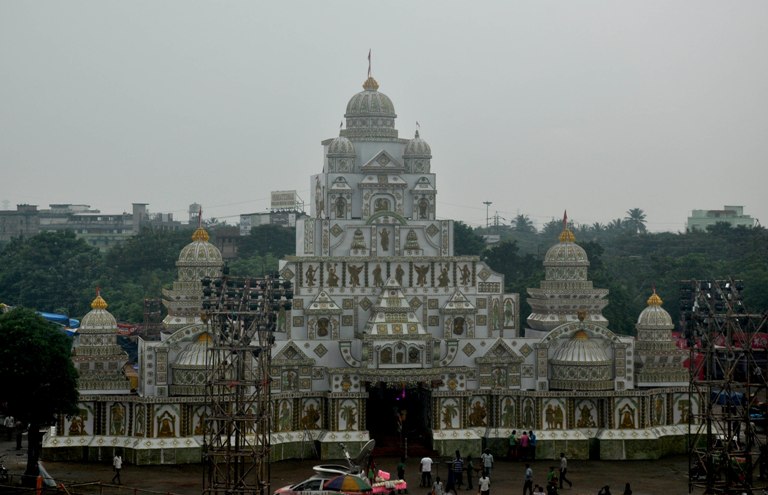 The commissionerate police have made elaborate security arrangements for smooth management of traffic and keep an eye on anti-social elements, particularly on chain snatchers, who are active in during puja season.
Police commissioner YB Khurania said Quick Action Teams (QATs), anti-terrorist squads and anti-liquor squads, along with armed police, have been deployed at various puja mandaps in the twin cities.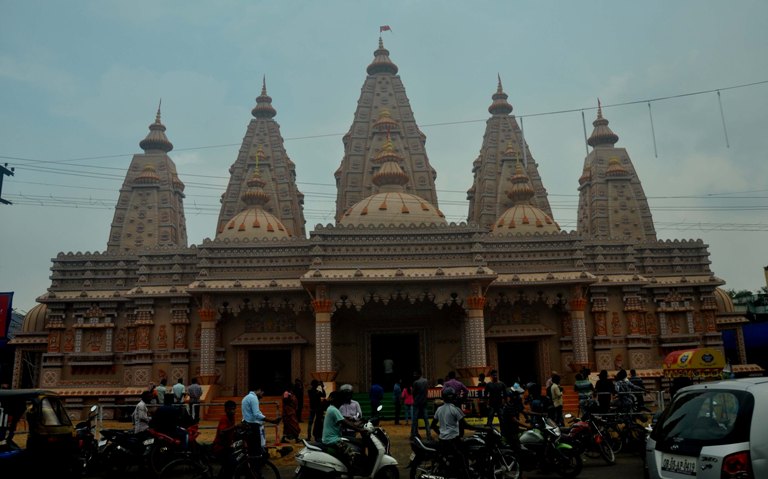 Security has been beefed up at railway stations and bus terminals which would witness congestion during this time. Close circuit television cameras have also been installed at different vantage positions.