Bhubaneswar: A seven-men group of Bhubaneswar Cycling and Adventure Club (BCAC)  is to set off on a 2,100-km, 15-day cycling expedition on November 1.
The expedition will start in Vietnam and end in Cambodia. The expedition will be the longest the club has undertaken to date. Last year a group of BCAC members had completed a 1,300 km cycling trip from Bhubaneswar to Bhutan.
The team is comprised of Sanjeeb Panda, Sudhanwa Das, Manoj Prusty, Bibhu Prasad Kar, Gopal Krishna Sahu, Devadutta Kumar and Ajay Nanda. They belong to different professions.
"This would be my first cycling trip above 1,000 km and outside India. Till date, I have participated only in trips covering 400-500 km," said Bibhu Prasad Kar.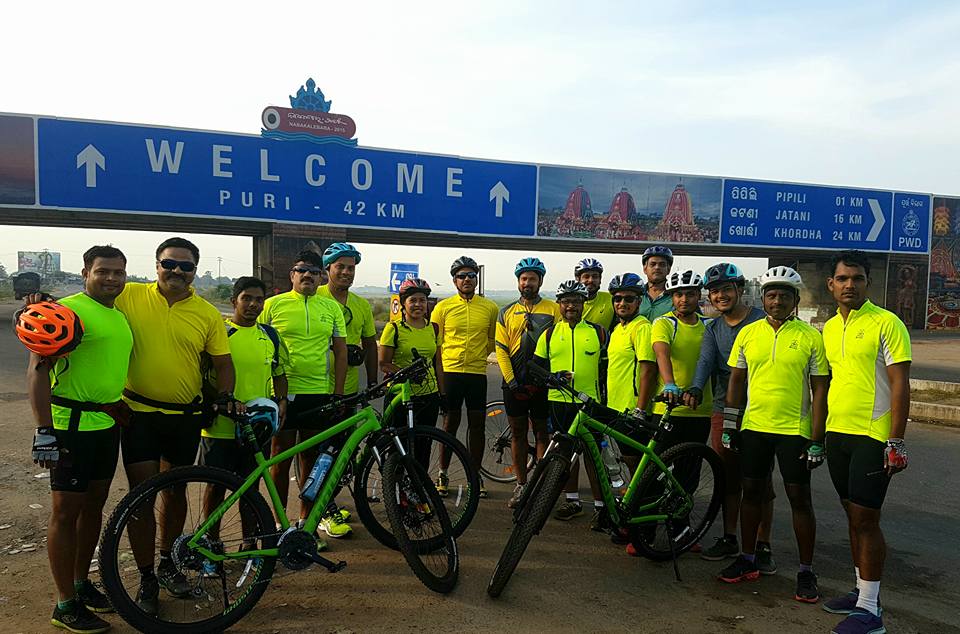 The members have taken training in the application of local remedies and in ways to tackle injuries specifically for the trip.
"Though we will be carrying all sorts of emergency medicines, we also learned local remedies as a backup measure. For instance, we will be carrying tea leaves to deal with injuries as this help control bleeding," Bibhu said.
The expedition will be officially flagged off from Dhauli on Sunday. The group will later fly to Vietnam and start the expedition on November 1.
"The cyclists of Bhubaneswar Cycling and Adventure Club (BCAC) will participate in the Vietnam-Cambodia International Cycle Trip (from Hanoi to Phnom Penh through Ho Chi Minh) organized by BCAC carrying their own cycles from India," said their Facebook post.
During the trip, the team will interact with the local people of Vietnam and Cambodia to know their culture, lifestyle, social values, it said.