Bhubaneswar: Projecting 8 to 8.5 per cent growth rate in the next fiscal, Odisha's finance minister Pradip Kumar Amat on Monday presented the budget for 2017-18 with an outlay of Rs 1,06,911 crore, which is about 13.7 per cent more than allocated in the last budget.
The minister also presented a separate budget for agriculture sector of Rs 14,930 crore.
The state government expects that the state economy would grow in the range of 8 per cent to 8.5 per cent during 2017-18.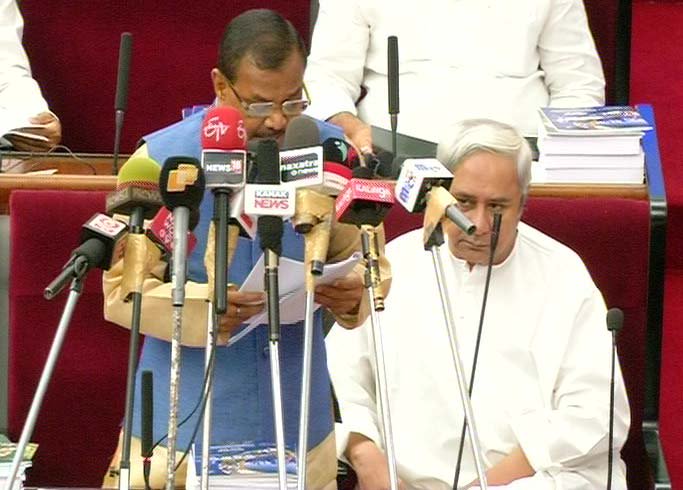 "We propose an outlay of Rs 1,06,911 crore for 2017-18 in the consolidated fund through estimated revenue receipt of Rs 88,932 crore, recovery of loans and advances of Rs 130 crore and borrowing and other receipts of Rs 17,849 crore," Amat said.
He said the total revenue receipt for 2017-18 included state's share in central taxes of Rs 31,422 crore, state's own tax of Rs 26,800 crore, own non-tax revenue of Rs 9,500 crore and grants from the Centre amounting to Rs 21,210 crore.
The tax/GSDP ratio would be 6.5 per cent in 2017-18.
Here are some highlights of the budget:
Class XI students of state supported schools, Madrasas, Sasnkrit Tols to get cycles
Chief Minister Health Service Mission proposed
Rs 400 crores outlay for new Medical college
Rs 392 crores for Smart City infrastructure in Bhubaneswar and Rourkela
Plan to control child mortality and mother mortality
'Abadha' scheme for development of Jagannath Dham Puri
Drinking water scheme 'Basudha' named after Buxi Jagabandhu
Biju Pucca Ghar for 15 lakh families in rural areas by 2019
Preschooler uniform scheme under Malati Debi's name
Rs 880 crores allocated for Re 1 rice
New scheme Unnati for urban infrastructure development allocated Rs 294 crore
Connectivity to rural areas cut off due to Maoists
Weavers of 60 to 80 years to get financial support
Award scheme for weavers preserving art and craft
Chairs to be established in the name of Bhakatakabi Madhusudan Rao and Kuntala Kumari Sabat