Bhubaneswar: Three Ollywood actresses and daughter of Health Minister Nabakishore Das have landed in controversy for taking photos and videos at the prohibited area of the Hirakud dam in Sambalpur.
The video has gone viral on social media.
In the Hirakud dam viral video, it is seen that Odia film actress Elina Samantray, Prakruti Mishra and fashion blogger Lovina Nayak and Deepali Das, daughter of Nabakishore Das are enjoying their moments at the restricted areas of Hirakud dam.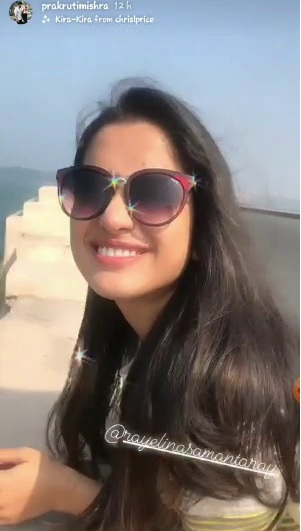 The incident came to light after Prakruti Mishra shared the images and videos on her Instagram account.
Notably, shooting videos and photos on the prohibited areas of the Hirakud dam is strictly restricted.
Sambalpur SP Kanwar Vishal Singh has directed the Hirakud SDPO to inquire into the incident and submit a report by 5 pm on Monday.
"Shooting video in the restricted zone was a mistake but I haven't committed it. Neither the video was captured by me nor have I uploaded it on social media. I am ready to face police probe," said Ollywood actress Elina Samantaray on her viral video at Hirakud reservoir.
"I have not seen the video and don't have any idea about the same. My daughter is a grown-up girl. You can ask her. Law will take its own course," said health minister Naba Das on his daughter's video with actresses shot in prohibited area of Hirakud reservoir.