Mumbai: Popular TV actress Mouni Roy looked every inch stunning flaunting her hourglass body in a white outfit. The actress recently shared a series of pictures of her on Instagram and left her friends and fans awestruck.
Sharing the pictures, Mouni said in cation: "The end maybe the most fitting part of a story! But The journey though….."
The Bengali beauty is trending on the internet ever since she post the photos in a white ensemble.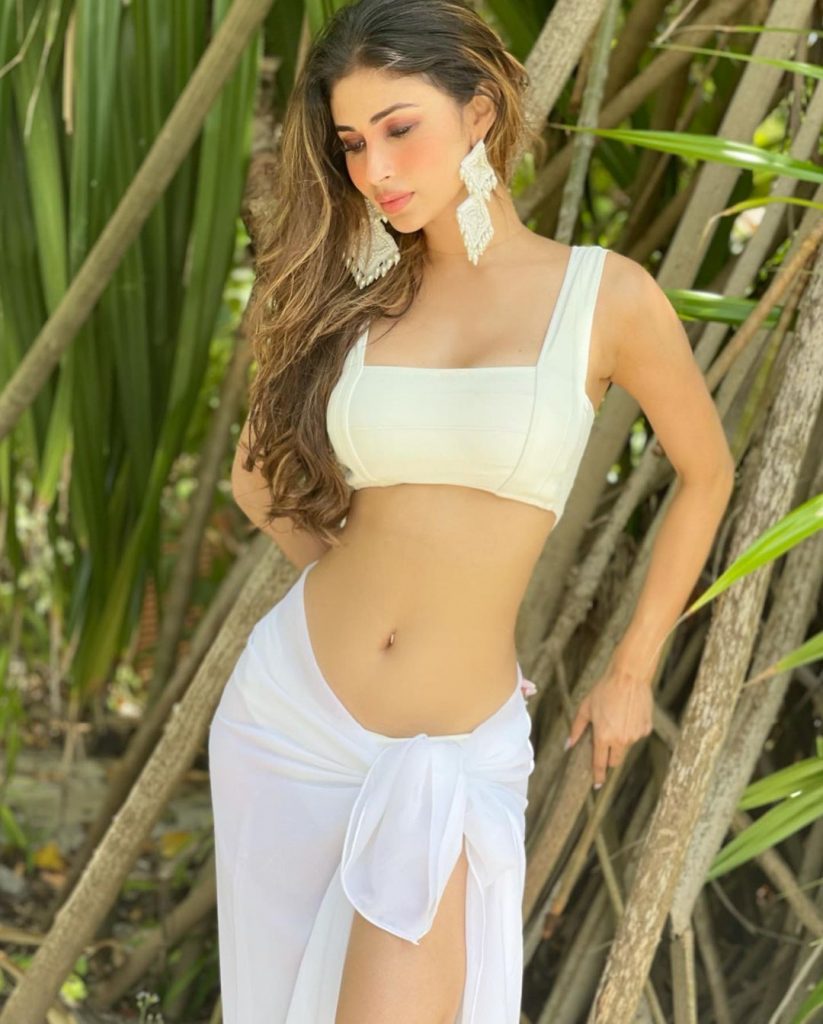 Mouni Roy is also famous for her beauty. Her fans are crazy about her perfect figure. Mouni does not like to go to the gym and do workouts. Instead, she thinks it better to dance. She is not only a great dancer but she is also a trained Kathak dancer.
Before a workout, Mouni likes to eat a bowl of muesli with fruits or oats and after a workout eats protein shake, green beans or salad. she likes to eat idli, upma or poha for breakfast. In lunch, the actress eats simple home-cooked food consisting of vegetables, roti and salad. In dinner, the actress eats vegetables and roti.