Mumbai: Another star kid, Shanaya Kapoor is gearing up to make her Bollywood debut with Karan Johar's Dharma Production.  Recently, fans saw a glimpse of Shanaya's acting skills after producer Karan Johar shared an ad featuring the star kid.
However, it seems that Shanaya's acting can't impress netizens and they started comparing her with Ananya Pandey.
Sharing the video, Karan said, "Oh my god, @shanayakapoor02! Your hair looks gorgeous. But are you sure you have seen a bowl of spaghetti before? Thank you for this gem." As soon as the clip surfaced online, netizens were quick to react.
In the video, Shanaya Kapoor, daughter of Sanjay Kapoor and Maheep Kapoor is seen eating noodles. This is Shanaya Kapoor's first ad, in which she looks very beautiful. It can be seen in the video that Shanaya is seen as a model and she is eating spaghetti noodles in a bowl, with which her mouth and hair are getting spoiled.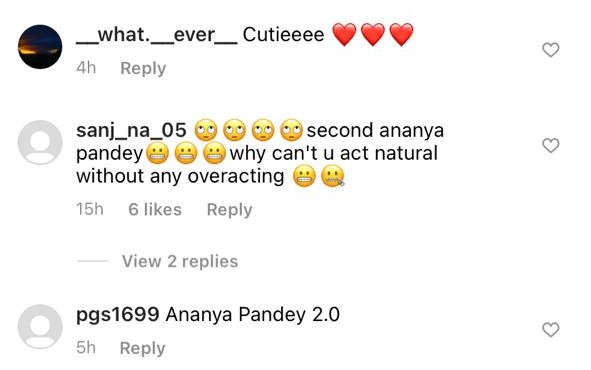 "Why do all of them sound the same??," said a user comparing her voice with Ananya. "Why she is so ananya," said another user.
A user also slammed the BigBoss OTT host and said "Plz promote some good talent. These girls are super duper bad actresses."