Mumbai: Hours after Navjot Singh Sidhu resigned as the President of Panjab Pradesh Congress Committee, Kapil Sharma and Archana Puran Singh started trending on Twitter.
Netizens took to the social media site to share comments raising concern for Archana Puran Singh and Kapil. Jokes and memes have flooded the Twitter showing concern for Archana, who had replaced Sidhu in The Kapil Sharma Show.
Navjot Singh Sidhu on Tuesday resigned as the chief of the Punjab Pradesh Congress Committee. In a letter to Congress president Sonia Gandhi, Sidhu, however, said he will continue to serve the party.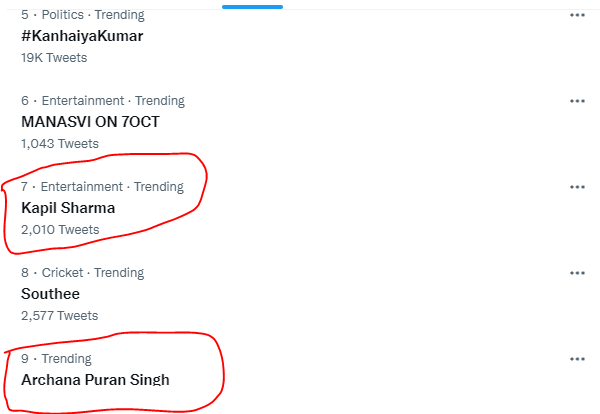 Sidhu had taken over as the state party chief in July this year.
"The collapse of a man's character stems from the compromise corner, I can never compromise on Punjab's future and the agenda for the welfare of Punjab," he wrote in the letter.