Harnaaz Sandhu has become the pride of every Indian today. As soon as the crown of the Miss Universe was decorated on the head of Harnaaz, the whole country rejoiced.
She has already started ruling the social media platforms.
Her recent post has dominated the internet after she dropped a hot and sexy picture. As soon as she shared the pic, it went viral within an hour. "The whole universe is inside you," she said in the caption.
She is seen in a pink blazer. She went braless under it. She completed her look with a crown.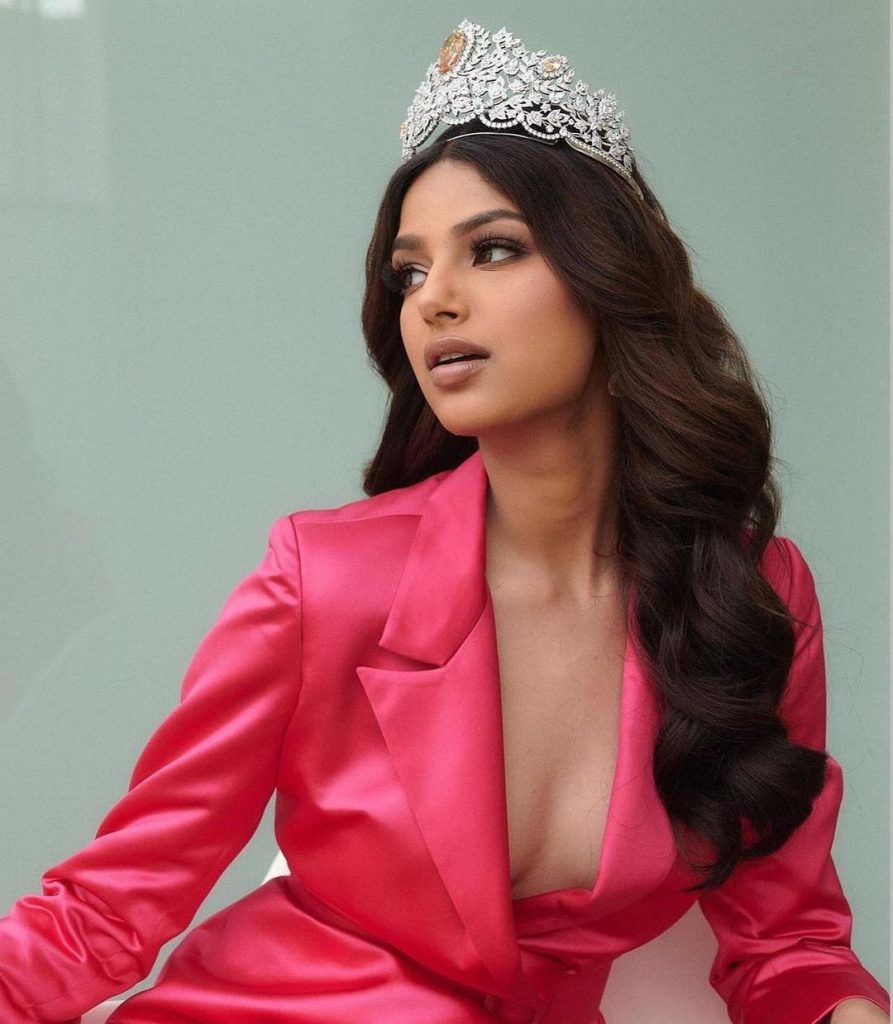 Harnaaz's popularity is skyrocketing on social media platforms. When she was 'just' a model and actress, she has less than 600k followers on Instagram. However, her followers list multiplied after she became Miss Universe-2021. Now, she enjoys 2M followers on the photo-video sharing app.
In the 70th Miss Universe 2021, India has set an example of beauty before the whole universe. Harnaaz Sandhu, a resident of Chandigarh, won the Miss Universe crown, beating the beautiful and talented women from more than 75 countries.
Chandigarh girl Harnaaz Kaur Sandhu has made the whole country proud by winning the title of Miss Universe. India has got this title back after almost 21 years. Everyone is congratulating Harnaaz on social media.