Jammu and Kashmir cadre senior IPS officer Basant Rath has tendered his resignation. Rath, a native of Odisha is known as dabang police officer.

"I wish to resign from the Indian Police Service in order to practice in electoral politics. Please consider this letter as my request for resignation/ voluntary retirement and process it accordingly," Basant Rath said in his resignation to Chief Secretary of J&K Union Territory.

In 2020, IPS officer Basant Kumar Rath was suspended by Ministry of Home Affairs two weeks after he filed a police complaint against Director General of Police (DGP) Dilbag Singh, with whom he was also allegedly involved in a nasty social media tiff.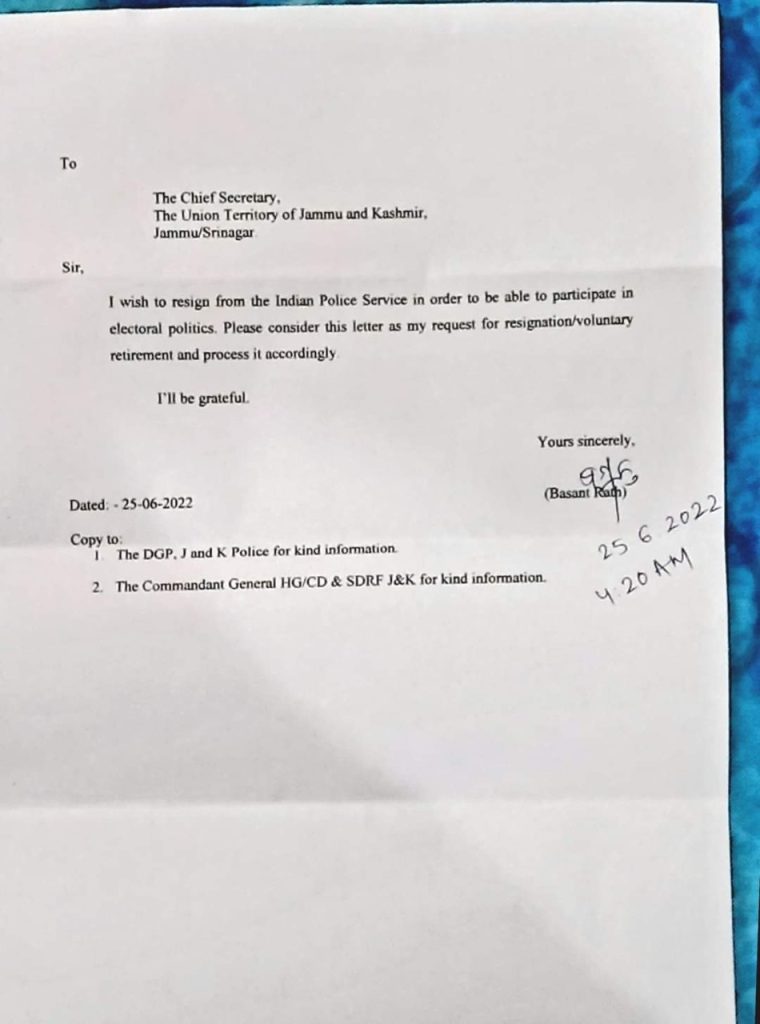 Rath was placed under suspension with immediate effect for "repeated instances of gross misconduct and misbehaviour".