BHUBANESWAR: In a dramatic turn to the famous Barsa Sony-Rajashree Mohanty case, the couple has reunited after a prolonged court battle.
They announced their reunion at a press conference here on Wednesday.
"The misunderstanding between us is over. We will live together as a couple. We will try to strengthen our bond in future," said Barsa Sony.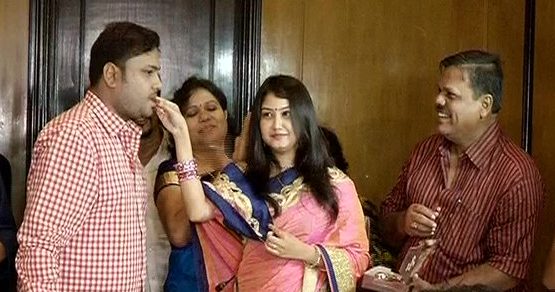 Rajashree Mohanty said, "We have planned a get together in Balasore where family members and relatives of both the families will be present there."
He said whatever the misunderstanding between the two families was; it is now over.
"I hope our reunion would be an example for others," said Rajashree.
Barsha Sony's father said that they are happy that both reunited.
Notably, Barsa Sony had accused Rajashree's family of torturing her for dowry in 2013 that had forced Raghunath Mohanty, father of Rajashree, to resign as the minister in the Odisha government.
She had also had lodged an FIR against the minister, his wife Pritilata, son Rajasree and other members of the family at Balasore Town Police Station.
Recently, a family court in Balasore disposing of the alimony petition directed Rajashree Mohanty to pay Rs 16,000 as monthly maintenance estranged wife, Barsa Sony Choudhury.