Sabyasachi, Archita Starrer 'Bye Bye Dubai' To Hit Silver Screens In Sept
Bhubaneswar: The music video of upcoming Odia movie 'Bye Bye Dubai' was released on Sunday. The film will hit the silver screens across the state on September 2 this year.
The leading music label- Amara Muzik unveiled the music video for the film in a star-studded event at Forum Mart in Bhubaneswar.
Odia audience is responding very well to the content being provided by Amara Muzik. We are happy that we are able to project Odia films and music in various platforms for Odia diaspora across the world – RK Singh, Vice President,Amara Muzik.

Bye Bye Dubai is our second venture with Akshay Parija Productions, and we consider ourselves privileged to be associated with the game changer of Ollywood, Mr. Akshay Parija – Singh added.
The evening was a star-studded affair with Odia actors Archita, Sabyasachi, Buddhaditya, Producer Akshay Parija, and Director Basant Sahoo.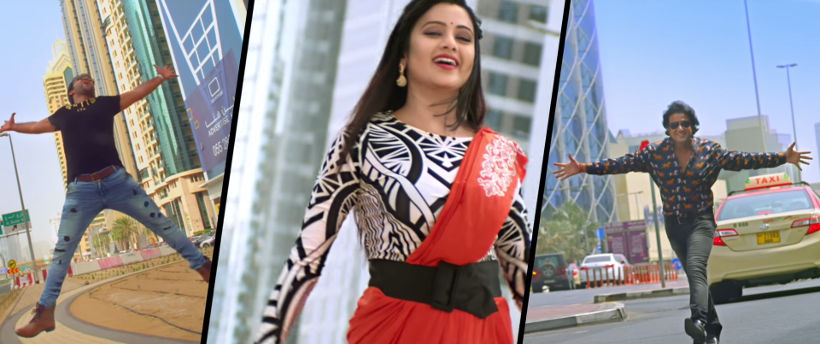 Besides, Music Director Bikash Das, singers Bibhu Kishore, Pami, Tapu Mishra, Arbinda, Manas Pritam and Lyrist Bapu Goswami, Mohit Chakraborty, Sanjay Mahakul with Song composer and Music arranger Nityasri Ranjan and Sound Recordist Upendra Panda graced the occasion.
Comedy king Papu Pom Pom was also seen at the music release of the movie. Papu was in jail for his alleged involvement in a casting couch case.
The look and feel of songs of Bye Bye Dubai are completely different. We have tried to create both soulful and peppy songs for the movie keeping in mind youths and elderly audience. We are sure people will appreciate them – Bikash Dash, Music Director.
Shot in Dubai for more than ten days, a major portion of the movie showcases the City of Gold and its luxurious lifestyle.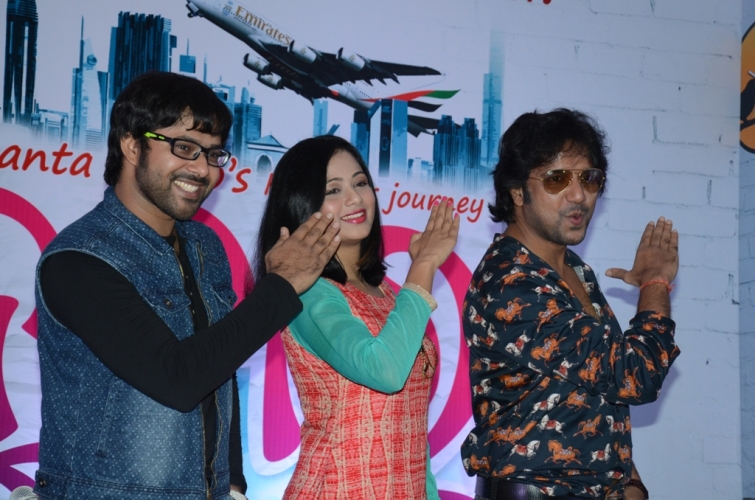 While conceiving the story we knew that we would shoot some portions in Dubai. Hence, we drafted the music accordingly. Without music, no movie would click. As a music lover, I love Bikashji's music, and this is my second venture with him. Expert hands have worked for the songs, and we were very sure that we would not be taking any singers from outside Odisha as the industry already has a lot of talented musicians – Basant Sahoo, Director.

It is very fulfilling to establish Odia film industry's presence in Dubai. The movie has shaped up well, and we are expecting a great response from the audience as Bye Bye Dubai releases during the festive occasion of Ganesh Puja – Akshay Kumar Parija, Producer.