Bhubaneswar: Gone are the days when Odisha Chief Minister Naveen Patnaik would take action against the ministers and party leaders on the shadow of corruption to save his clean image. Now, he is adept at covering up the corruption charges under the guise of the investigation.
While the people of the state were expecting that the Chief Minister would act against the four MLAs, who demanded money to facilitate setting up industries, he on Tuesday handed over the case to vigilance in an attempt to hush up the matter.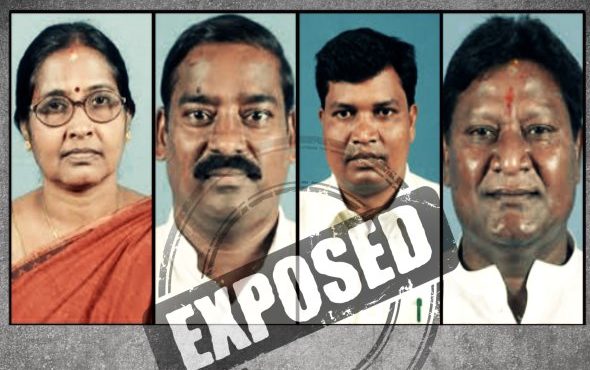 They handed over the case to Vigilance Department for a fair probe. Now, the Vigilance department would probe the matter for years together like other cases relating to BJD leaders.
The opposition parties, however, rejected the decision of the government.
While the tainted MLAs have admitted having pictured in the sting operation, why did not the ruling party take action against them? The party could have suspended them and ordered a probe. But, it chose the other way.
Four MLAs of the ruling party-Seemarani Nayak (Hindol), Susant Kumar Behera (Chhendipada), Bijay Kumar Nayak (Karanjia) and Anam Nayak (Bhawanipata)-were caught on camera while demanding money from industrialists.
The state government had earlier ordered vigilance probe into multi-crore mining scam. But, it failed to arrest the ruling party leaders and senior officials even though the Shah Commission inquiring into the scam pointed out that such a massive scam could not be possible without the connivance of politicians and bureaucrats.
The government had also directed the Vigilance to probe into Dal scam in the state. But, it's so called long hand could not reach to the collars of bigwigs of the ruling party.