Bhubaneswar: In a bid to improve its technology to minimize crime figure in Twin City (Bhubaneswar-Cuttack), the Commissionerate Police has introduced a wireless GPS (Global Positioning System) enabled device 'MNICHEX' to manage the PCR vans in distress.
In the first phase, the Commissionerate headquarter office here has handed over three 'MNICHEX' device each to Saheed Nagar and Nayapalli police stations.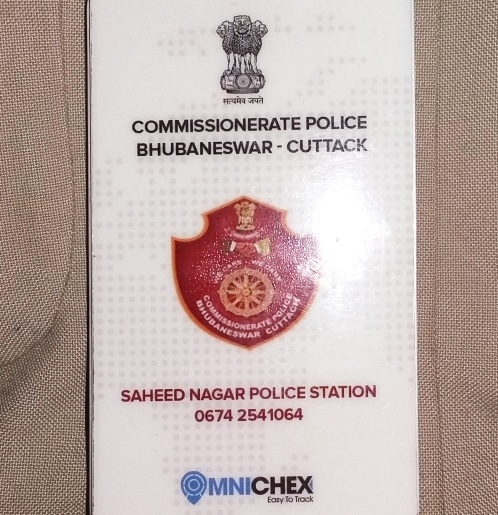 Device with a punch line 'Easy to Track' has a logo of Commissionerate police on one side along with concerned police stations name and landline number. On the other hand, it has four buttons including SOS dial and a speaker.
The officials of the concerned police stations in night patrolling will have to active the device held by them. In doing this, the GPS-based device will directly connect to the Central modern control room of the commissionerate police which will help in tracking the movement of the vehicle.
On any emergency or stress call by any person, the police control room will direct the patrol van of that area to reach the site of trouble to ward off the situation.
Besides, in worst scenario of combat, the PCR van reaching the spot will pass the information to the Police Control room which will inform to the nearest van for action thereby providing a better control and coordination among themselves to deal such situations.
In the case of any emergency occurs, the SOS alert an SMS to Police Commissioner, twin city DCPs and other below rank police officers informing them about the trouble.