Bhubaneswar: The struggle between humans and beasts is an age-old one and as pressures of development and urbanization increase and the populace encroaches further into the wild, the struggle turns into an all-out confrontation. The elephants are being squeezed into smaller and smaller areas. The elephants are forced to barge into the territory of the human habitats for survival.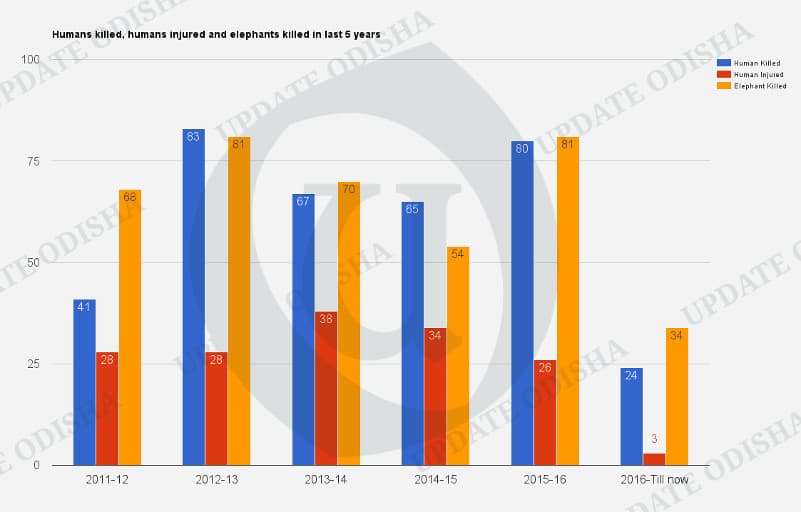 The man-elephant conflict in Odisha has resulted in the deaths of 362 people and 388 elephants in past five years.
Poaching, poisoning, accidents and deliberate electrocution are the major reasons for the alarmingly high elephant deaths in the state.
Elephants are entering human habitats in search of food and water due to forest fires, urbanization, industrialization, increasing population, and land encroachment.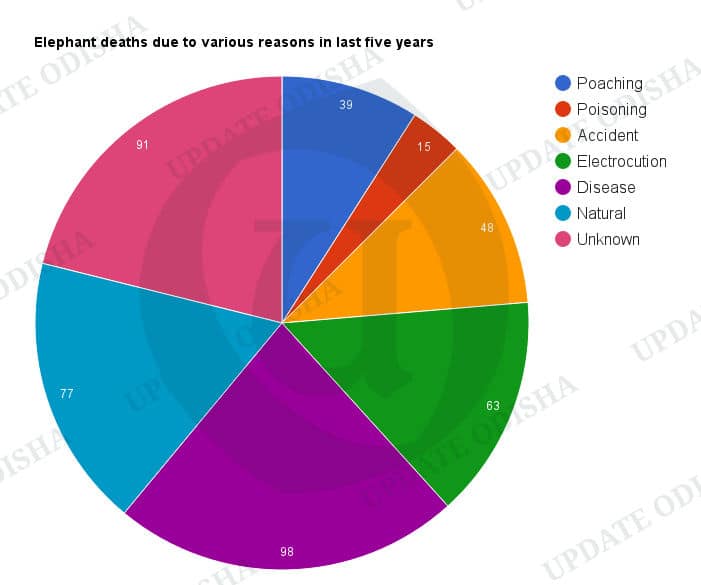 While 362 persons were killed by elephants in the past five years, 157 persons were injured by elephants.
While 39 jumbos were poached by hunters and wildlife smugglers, 15 died due to poisoning and 48 in road and train accidents. Electrocution claimed 63 lives during the period.
The government said it could not ascertain the reasons behind the death of 91 elephants during the period. That means the government has no knowledge how the elephants died.
A total of 77 jumbos have met natural death while 98 died due to disease.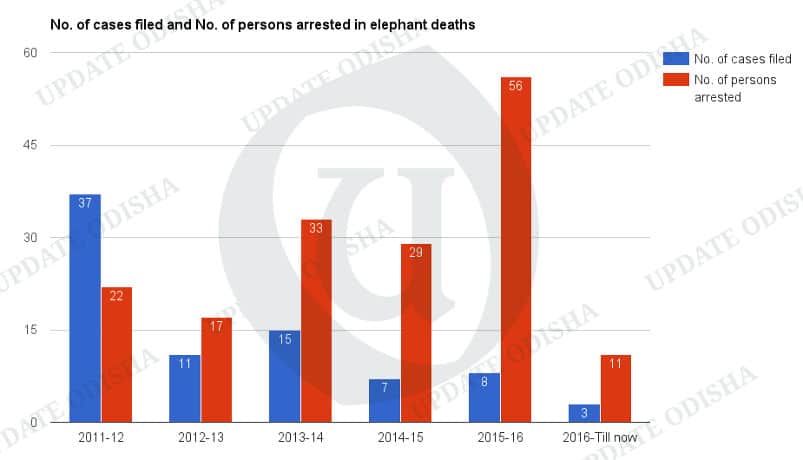 As industrialization and mining activities are the prime reasons for elephants entering into the human habitats resulting their deaths, the state government claimed that it has prepared a site-specific wildlife conservation plan for any clearance of mining or industrial projects.
The plan takes care of protection and conservation requirements of wildlife and improvement of their habitat. The state has also identified 14 elephant corridors.