Bhubaneswar: Ollywood actor Anubhav Mohanty has been injured while shooting an action scene for his upcoming Odia movie 'Prem Kumar'.
Anubhav reportedly fell from a height of nearly 30ft during the scene.
The actor was rushed to a private hospital after the mishap.
Sources from Tarang Cine Productions said, the actor, who sustained a minor injury, is fine and undergoing treatment.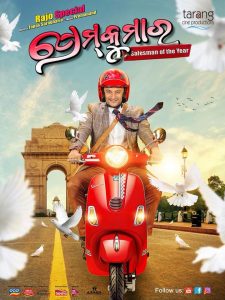 Anubhav had a miraculous escape during a shoot of a dangerous stunt for his Odia movie Agastya on the outskirts of Cuttack.
Meanwhile, the poster of Odia movie Prem Kumar is out.
The Abhay actor uploaded the poster on his social media handles. Titled Prem Kumar—Salesman of the Year, this movie by Tarang Cine Productions is slated to be a Raja release.
Shivani Sangita has been cast as the female lead with Tamanna as the second female lead. The film is directed by Tapas Saragharia.