Bhubaneswar: Barsha Priyadarshini will be back on the silver screen with a new Odia movie Queen, which will release in the second week of January 2020.
The music release of the film was held at a hotel here on Thursday.
Barsha hoped that the film Queen will be well appreciated by the audience.
Jayjeet Das will play opposite Barsha in the new Odia film.
Produced under the banner of Vidisha Kraft, Barsha Priyadarshini's new Odia film Queen is directed by Mrityunjay Sahoo.
Song and music of Queen Odia film are done by music director Malay Mishra.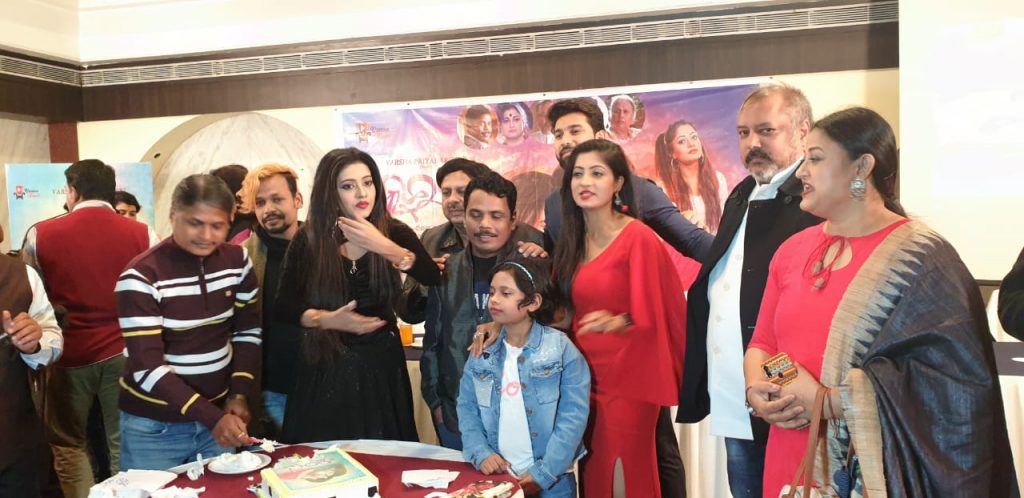 Odia Film QUEEN
Producer – BIJAY KANDOI
Banner – BIDISHA KRAFT
Dialogue – BIJAY MALLAH
Director – MRITYUNJAY SAHOO
Music – MALAY MISHRA
Camera – PRATAP ROUT
Editor – CHANDRA SEKHAR MISHRA
Choreographer – AMIT NAYAK
Lyricist – ARUN MANTRI & JAYANTA DAS
Story & Creative Head – Barsha Priyadarshini
Artists – Varsha Priyadarshini in and as Queen, Jayjeet das, Harihar Mohapatra, Usasi Mishra, Pupy Santuka, Lipsha Mishra, Anant Rath, Gitarani Jain.