Cyclone Jawad update: The East Coast Railway has canceled five more trains due to the approaching cyclonic storm 'Jawad'.
The trains have been canceled for the safety of passengers. Besides, the route of one train has been diverted.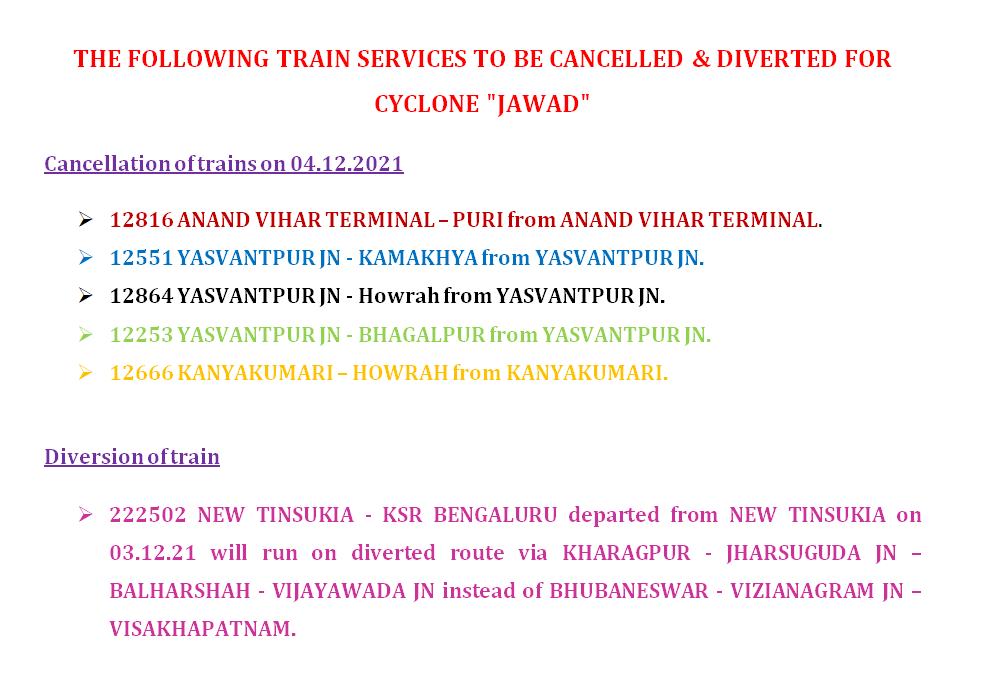 The India Meteorological Department (IMD) has predicted heavy rainfall in several parts of Odisha under the influence of the cyclone Jawad which is likely to cross the State's coast near Puri on December 5.