By Bimal Kumar Raul
Meet Pyari Xaxa, the young and talented forward of the Indian women's football team. Hailing from Jhartarang in the Sundergarh district of Odisha, a place that is known for hockey in India, Pyari is making waves in the world of football. With her impressive skills and remarkable performances on the field, she is being touted as the future star of women's football.
Since making her senior international debut in 2015, Pyari has played 19 matches for India and scored seven goals, including memorable strikes against countries like Malaysia, Hong Kong, Ukraine, the UAE, and Bahrain.
Her outstanding domestic performances have also earned her accolades, such as the AIFF Emerging Woman Footballer of the Year award in 2015.
Despite facing initial inequalities between hockey and football in her early career, Pyari's passion for the sport has never wavered. She believes that the government should focus on football at the grassroots level to give players the infrastructure and facilities they need to flourish.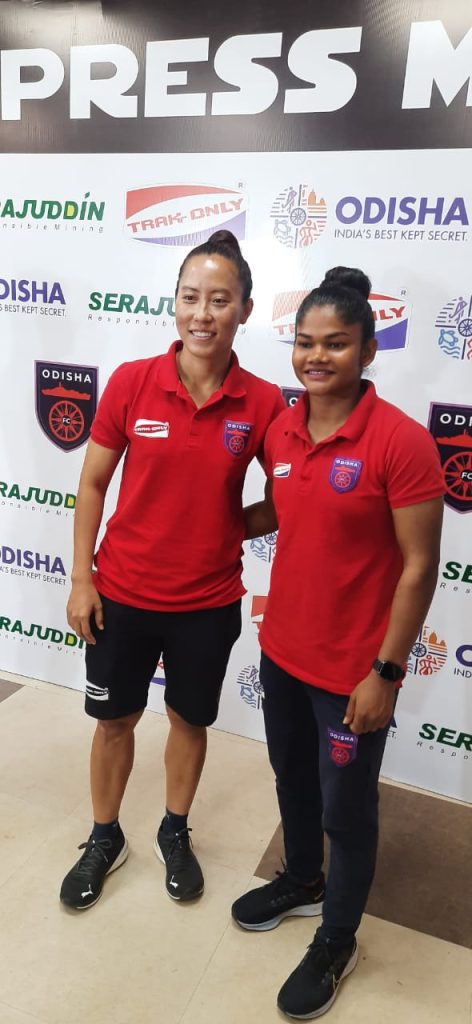 Pyari said, "Like hockey, the state government should focus on football at the grassroots level. Because I had faced the inequality between hockey and football in the initial stage of my career. There is good infrastructure and facilities for hockey players in rural areas of our district. But in football, we are getting such facilities at the senior level, not in the early stages. If football players get all the modern facilities and infrastructure at the grassroots level, then more talents will come out like hockey."
Now signed with the Odisha FC women's team, Pyari is gearing up for the upcoming Indian Women's League (IWL) in 2023. Excited for the new season, she is determined to give her all and help her team succeed in the league. With her talent, drive, and dedication, Pyari Xaxa is sure to leave a lasting impact on Indian women's football.
There are 16 teams that will participate in the league, and Odisha is in Group B with Sethu, Celtic Queens, CRPF, Churchill Brothers, Eastern Sporting Union, Kickstart, and Lords FA. Pyari had experience and played in the inaugural season of the league in 2016.
She said, "I am very excited for the new season of the IWL and practise very well. Both physically and mentally, I am ready to give my best for my team."