She is the proverbial daughter-in-law that anyone could aspire for. In a family of half a dozen individuals, the entire home front is taken care of by her with diligence and compassion. Apart from the elderly parents-in-law and two primary school-going children; a boy and a girl, Pratignya (Gargi Mohanty), in her early thirties, has the onerous task to reform her unscrupulous husband, Abhay (Samresh Routray), the local Sarpanch. A typical male chauvinist, he is inclined to heckle, hector and even manhandle his wife.  Pratignya tends to take everything in her stride.
All of a sudden, the position of Abhay becomes untenable after the government gazette notification reserving the position of the said Sarpanch in favour of women. This is no less than a bolt from the blue as for as Abhay is concerned. After confabulations among his lumpen supporters, Abhay is constrained to hoist Pratignya despite her stiff resistance, as a proxy for him. 
Expectedly, she wins because of her gravitas and amenable ways.  Earlier, as a housewife, Pratignya was only vaguely aware of the nepotism and misappropriation of Panchayat funds but what stares her in the eyes are the pathetic stories of deprivation and neglect. However, she's galvanised by the proactive role of her core voters, the womenfolk of the Panchayat, who look up to her and goad her on to mitigate the existing despondency of the villagers. Soon, she starts about setting her house in order and dispenses the due to the deserving, in the process inviting the wrath of Abhay.
Her official pre-occupation notwithstanding, nothing would, however, detract her from fulfilling domestic obligations. Pratignya juggles between the twin responsibilities with aplomb.
Apart from sundry petty contractors, Babu Swain (Debashis Parta) had continued to be the blue-eyed contractor boy of Abhay with whom quid pro quo was the norm.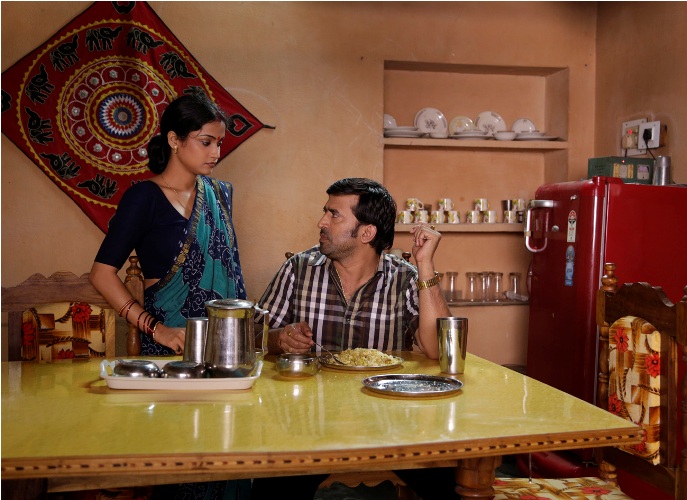 When it came to the crunch, in spite of the unremitting persecution at home, Pratignya manages to pave-in development activities in the Panchayat to the utter chagrin of Abhay as he is prevented from demanding and accepting illegal gratification.
Babu Swain conjures up a devious plan in connivance with Abhay to deprive the village of its grazing land, and the matter is raised in the Panchayat meeting (Gram Sabha). Days earlier, Abhay had confronted Pratignya and delivered an ultimatum to ensure the said motion to go in favour of Swain or else she need not bother to come back to her marital home. In responding to the deadlock of a tie among the Panchayat members regarding the motion, Pratignya faces the dilemma of her life.
But then, her ordeal is yet to begin!
This is how the story of Odia movie Krantidhara describes the struggle of a woman against her own in-law family and others. The film produced under the banner of Kadambini Media Pvt. Ltd. is directed by Himansu Khatua.
The movie, which has already bagged several awards, was released on February 19.