Is it a mistake or he does not know Indian athletes?
Bhubaneswar: India Sports Minister Vijay Goel, who is under fire for earning an official rebuke from the organizers at the Rio Olympics, has committed a blunder by posting the image of sprinter Dutee Chand while he wished Srabani Nanda.
Goel wished sprinter Srabani Nanda ahead of her 200-meter event in the Rio Olympics on social media site Twitter. However, the photograph posted in the tweet carried the image of Dutee Chand.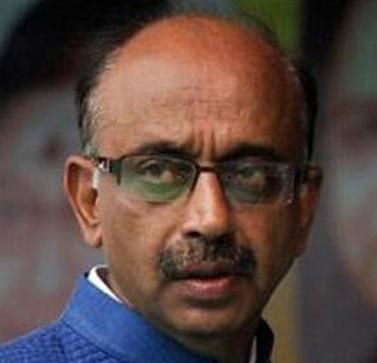 Both Srabani Nanda and Dutee Chand are from Odisha.
It seems the Minister, who has courted controversy for allegedly flouting rules and codes of decency at the Olympics village, does not know the Indian athletes.
Meanwhile, the Union Sports Minister has deleted the tweet.