Sudarsan Pattnaik Wins People's Choice Prize For Moscow Sand Sculpture
Bhubaneswar: Internationally acclaimed sand artist Sudarsan Pattnaik's has won the people's choice prize for his sand sculpture titled "Mahatma Gandhi- World Peace" at the ninth Moscow Sand Sculpture Championship 2016.
Pattnaik's solo presentation about 15 feet high sand sculpture "Mahatma Gandhi" depicted the message of non-violence and peace.
He earlier won the gold medal for this sculpture at the championship held in April this year.
In the People's Choice category, the sand sculpture got 60,000 votes of a total of 80,000 votes. About twenty sand artists from countries around the world participated in the championship.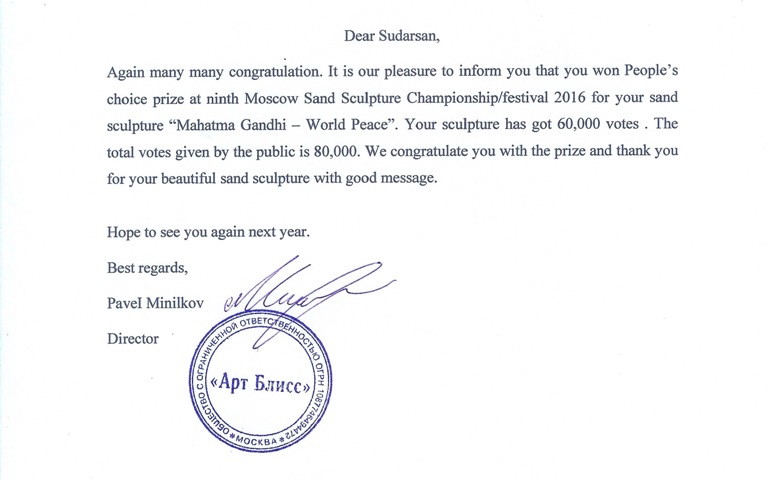 "I feel honoured that I have won People's choice prize at Moscow SandArt thanks visitors giving me 60thousand votes," tweeted Sudarsan.
"In April I have won Gold Medal for this sculpture & now won the People's choice prize. Thanks viewers again," he added.
Pattnaik is also a Padmashri awardee- India's 4th highest civilian award. Pattnaik also runs a sand art school at Puri Beach in Odisha."