Cuttack: At least Two persons were killed while over 25 others were injured after a passenger train collided with a goods train near Kathajodi railway station in Cuttack on Thursday evening.
The two deceased have been identified as Havildar Amulya Mohanty (50) and Constable Ranjit Das (35).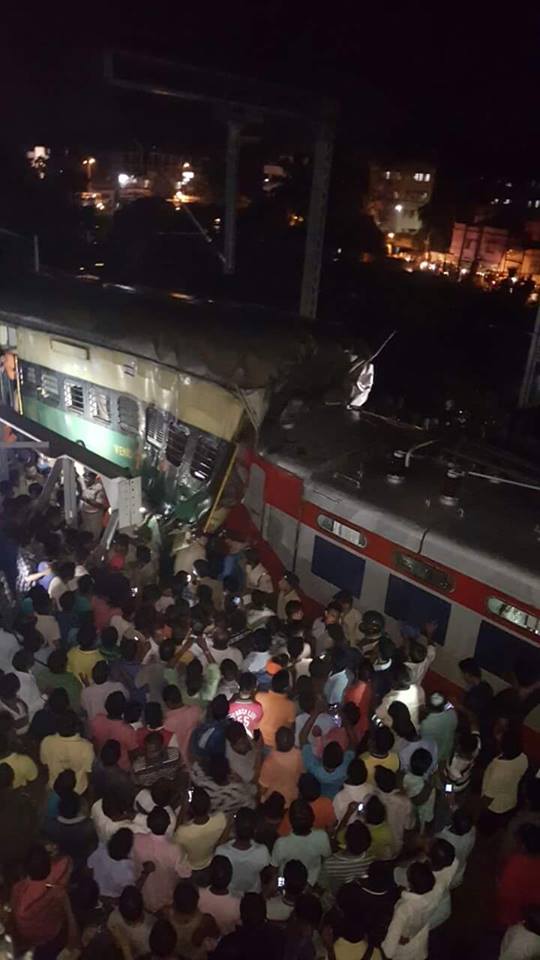 Sources said, the passenger train hit the freight train, which was standing at the Kathajodi railway station.
According to reports, Bhubaneswar-Bhadrak DMU train collided with a stationary freight train near Kathajodi station, 200 meters before the Cuttack railway station at around 6.30 pm.
78408 Bhubaneswar-Bhadark passenger train collided with the rear of a goods train at around 6.30 pm, said a railway official.
Senior Railway officers with accident relief trains and medical van have already rushed to the spot, the ECoR sources added.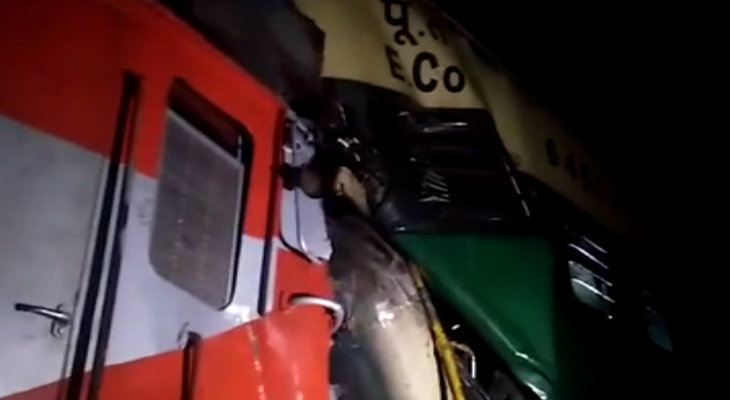 ODRAF team of Odisha Government and ambulances have been pressed into the rescue operation.
Train services between Bhubaneswar and Cuttack are affected as of now, the ECoR sources informed.
Cuttack district collector, who is at the spot, said it is apprehended that some people are  trapped under the train.
East Coast Railway (ECoR) chief public relation officer Jyoti Prakash Mishra said a high level investigation committee has been formed to inquire into the case.
We will try to find out how the incident happened. Presently, we are focusing on the rescue operation. Senior Railway officials including ECoR general manager have already reached the spot – said Mishra.
Chief Minister Naveen Patnaik has expressed his concern over the incident and has asked to expedite the rescue operation.
Latest Update
The two deceased have been identified as Havildar Amulya Mohanty (50) and Constable Ranjit Das (35).
Health Minister Atanu Sabyasachi Nayak said 18-20 injured persons have been admitted to the SCB hospital.
A team of doctors has been formed to look after the injured persons. We will provide free treatment to them – said Nayak.
Helpline numbers at Cuttack accident: 0674-2490670, 0674-2301525, 9437579238
Cuttack train accident:12840 Chennai-Howrah mail will be diverted via Naraj instead of Cuttack with stoppage at Naraj & Kapilas road.
The accident affected coach will be detached from the train. All other coaches will move towards Bhadrak via Barang and Naraj.
Accident affected train will return to Barang station and then proceed to Bhadrak with the same passengers via Naraj, Kapilas road on way to Bhadrak.