Malkangiri: Posters of the Maoists group CPI threatening tribals of Malkangiri to abstain from panchayat polls surfaced here on Tuesday.
The Maoists warned the villagers not to apply for candidature or cast vote in the upcoming panchayat elections.
These posters were found from Chitrakonda area to Gurupriya bridge, sources said.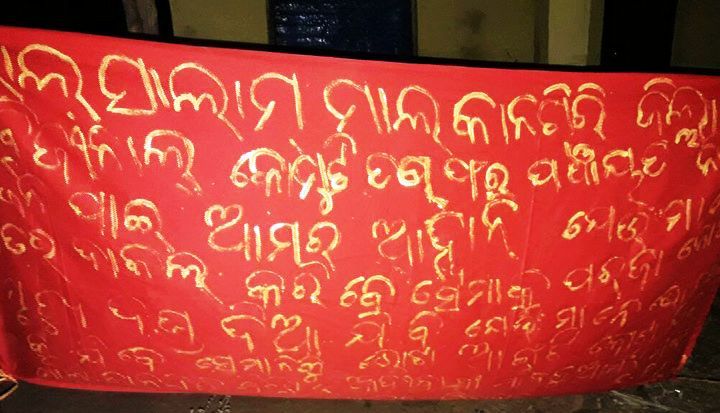 If anyone contests for Sarpanch, Panchayat Samiti Member, Ward Member or Zilla Parishad, the Maoists threatened to kill them. Moreover, persons casting vote would also be severely punished, the posters stated.
Notably, the Maoists had abducted five poll officials earlier this month in the cut-off areas of Chitrakonda of Malkangiri.