Odisha's wonder kid Sai Anish Pattnaik earns national records for recognising car brands
Bhubaneswar: While three-year kids could barely speak, Sai Anish Pattnaik from Ganjam district has three national records and many more recognitions. He has exhibited unbelievable talent by showcasing tremendous memory power.
His unique talent of recognizing all new and old cars of about 65 numbers at a glance has made him popular as a wonder kid of Odisha.
Besides, he has been appointed as brand ambassador for "SHEMROCK & SHEMFORD" group of schools.
The son of Swaroopa and Saroj Kumar Pattnaik, Sai stays with his parents at Sunabeda. His father Saroj works as an engineer in Sunabeda-based Hindustan Aeronautics Ltd.
The playschool which he attends has waived off his fees noticing his rare mental prowess.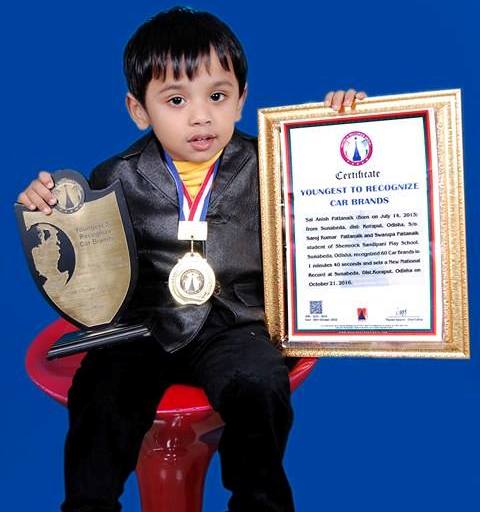 "The story begins when I went to purchasing a car last year HONDA JAZZ. I saw reviews and videos of all cars on youtube and he started recognizing the cars at honda showroom. The story continues and now he can recognize more than 65 types of cars by seeing the front, back, side or in pictures," said the wonder kid's father.
While going around the town with his father, Sai would immediately recognize a car even by noticing it from a distance.
Sai has been rewarded for his astounding memory power. He got three national awards-India's World Records, World Records India and Incredible Book of Records. Besides, he got Koshal Time Award and Parab Samman Awards.
His father has also applied to the Guinness Book of World Records to place the name of his son in the prized journal.