Love birds celebrate Valentine's Day in Bhubaneswar; Bajrang Dal activists detained
Bhubaneswar: Scores of young couples faced the wrath of some fringe outfits indulging in moral policing by protesting against the celebration of Valentine's Day on Tuesday.
The fringe outfits resorted to protest at several hangout zones including parks and malls in the Capital City.
The Commissionerate of Police detained several activists of Bajrang Dal, who were indulged in hooliganism and raised anti-Valentine's Day slogans, while raiding places of hangout including parks, restaurants and other public places.
According to police, around 19 activists of various rights groups were detained for creating law and order situation in the city.
"Keeping the law and order disturbances of last year in mind, we had deployed police forces at several public places. 17 persons were detained today and two were detained yesterday," said Bhubaneswar DCP Satyabrata Bhoi.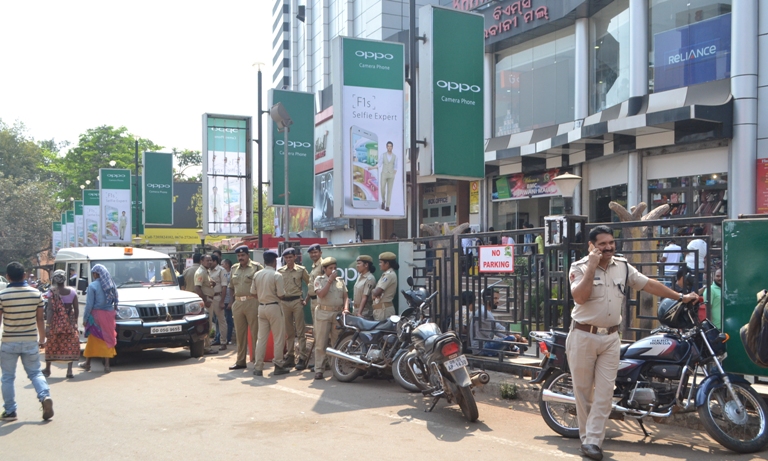 The DCP also said three members of Kalinga Sena, a fringe outfit, known for chasing young couples at hangout zones on the Valentine's Day were detained.
However, youths in the capital city celebrated Valentine's Day with fun and fanfare, away from the protest of Kalinga Sena.The youths celebrated the day with their lovers by sharing gifts and expressing their love.
Gift and flower shops were visibly crowded by the youths. Various types of attractive gifts along with Dutch Rose, Bengaluru Rose and a variety of flowers were seen decorated in shops by the owners.