Bhubaneswar: Special needs require out-of-box solutions. Taking accessibility solutions to a new level, Bhubaneswar Smart City Limited (BSCL) and Bhubaneswar Municipal Corporation have now initiated the process for setting up of a one of its kind sensory park for children with special needs.
With its vision of making Bhubaneswar, a child-friendly city, accessible for all, BSCL has floated the tender for the proposed sensory park on around 0.4 acres area in Saheed Nagar locality of Ward 30, to be set up with a cost of around Rs 1 crore.
Designed by Bhubaneswar Development Authority, through its Bhubaneswar Urban Knowledge Centre (BUKC), this one-of-its-kind Sensory Park for children with special needs will have all accessibility features such as ramps and facilities like sandpit and rubber flooring to curb the chances of any injuries on fall of children during play.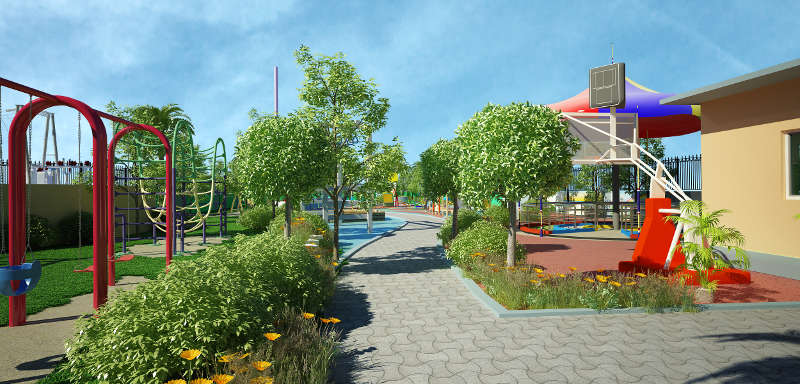 For the visually challenged children, there will be Braille wall and sound wall along with reflexology path specially created integrating soil, grass and pebbles etc. for providing unique sensation on feet for the children.
All the play equipment in this park has been designed as per the requirement of differently-abled children. Keeping in view the love of children for swings, this one of its kind parks will have specially designed swings including bucket swings, wheelchair swings and wheelchair merry go round which can easily be integrated with wheelchairs.
Besides, there will be ball pool and sand play table to enable children to play with sand while seating on wheelchair along with specially designed shoulder builder equipment for doing shoulder/arm exercises while sitting on wheelchairs.
Providing a musical feel to the children, this park will have several sound play equipment along with drums, musical poles in order to provide the perfect play ambience for children with special needs.
It may be noted that Bhubaneswar, in its broad vision to become a child-friendly city has collaborated with NIUA and Netherland based Bernard van Leer Foundation to develop the city as child-friendly through strategic interventions in both infrastructure development as well as the increased association of children in the development process of the city.
Besides these new-age interventions, the Sensory Park will also have the usual walking paths, ornamental plants, sitting and recreation space for children inside the park to give them a new experience for the first time in the city.