Sabyasachi to share screen with Radhika, Elina in upcoming Odia movies
Bhubaneswar: Ollywood chocolate hero Sabyasachi Mishra will be seen in two movies soon. He will share screen with Elina and Radhika in the two films.
While the shooting of Sabyasachi's upcoming Odia film Jete Gori Sete Story has been completed, the shooting of Tokata Phasigala is going on, said sources.
Sabyasachi will share screen with Radhika in the upcoming Odia movie Jete Gori Sete Story. The film is produced by SS Dream Colours and co-produced by Prakas and Dhiraj Entertainment. Swarna Babu has directed the film.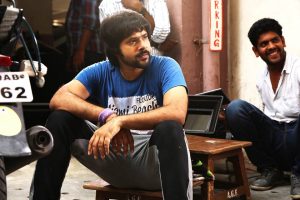 "It was wonderful working with u Radhika. I hope people will like the naughty character we played in the film," said Sabyasachi.
He will be seen in another Odia film Tokata Phasigala. Sabyasachi will share the screen with Elina Samantray for the first time in the upcoming Odia film. Papu Pom Pom will also come in the lead role in the film.
The film is produced under the banner of Sarthak Music.