Bhubaneswar: Sambit and Riya starrer upcoming Odia film Jauthi Thile Bi Tu Mora will hit the silver screen this Raja. The title of the movie was announced here on Friday.
The film is produced by Big Guy Productions in association with Sun Music. Srikant Gautam will direct the film.
Besides Sambit and Riya, Aryan, Boby Mishra, Pupindar Singh, Meghna Mishra will be seen in the film.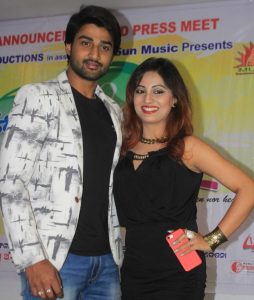 "I am very much excited to do the film. I hope the audience will appreciate the film once it is released. Several scenes will be shot at a hill station," said Sambit.
Riya said the film contains a nice story.
"First time I am pairing with Sambit and Aryan in the film. The movie is based on a different story and I hope the people will enjoy it," said Riya.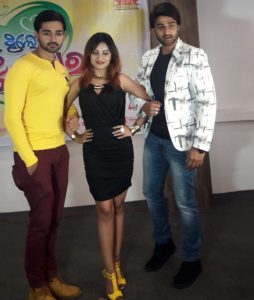 While the song recording of the film Jauthi Thile Bi Tu Mora is going on, the shooting will start from February 6. Most the scene of the movie will be shot in Siliguri of West Bengal.