Bhubaneswar: Odisha government on Sunday appointed nodal officers to help mitigate the hardship of migrant workers from Odisha stranded in other states amid country-wide lockdown for Coronavirus.
The government appointed nodal officers for various states to take care of people from the state stranded due to Coronavirus lockdown.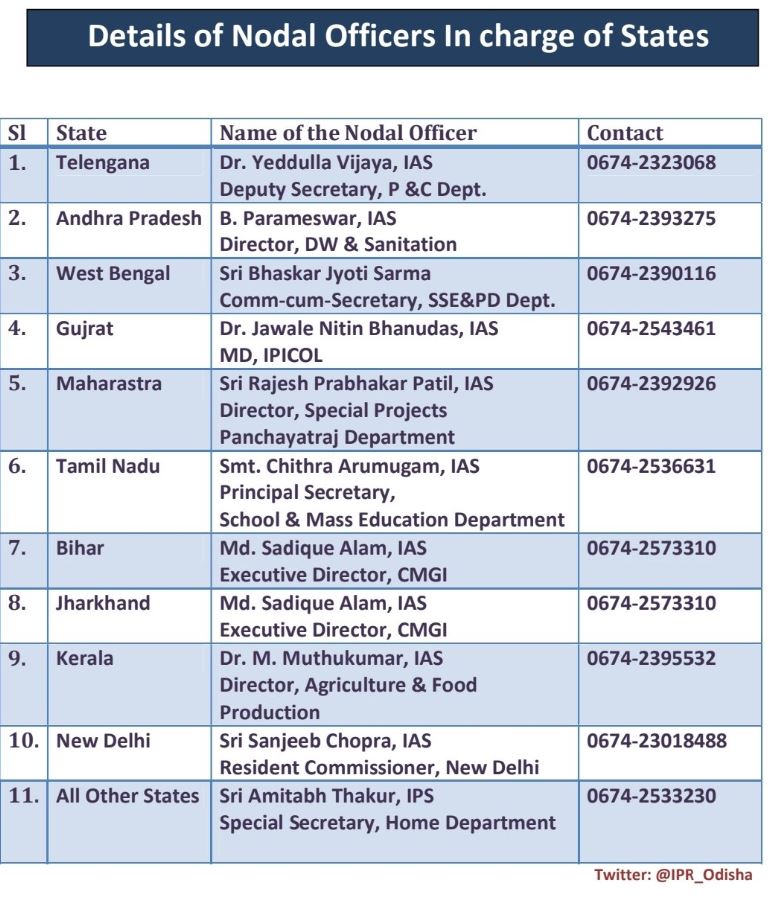 Meanwhile, 130 calls have been attended in Shramik Sahayata Control Room at Labour Directorate for around 450 migrant workers which have been shared with District Control Rooms and Labour officials for immediate intervention.
Food and shelter (104 camps) for around 15600 migrant workers of other states stranded in Odisha due to lock down, have been provided. These workers are from West Bengal, Justin and, Rajasthan, Haryana, UP, Bihar, Andhra Pradesh and MP etc.