Bollywood actor Farhan Akhtar tied the knot with his girlfriend Shibani Dandekar on February 19. This couple was dating each other since the year 2018.
Now a few days after marriage, Shibani Dandekar has changed her name on social media. Now he has changed from Shibani Dandekar to Shibani Dandekar Akhtar.
According to her Instagram Bio, Shibani Dandekar has now become Mrs. Akhtar. Shibani Dandekar and Farhan Akhtar married on February 19 in Khandala.
The wedding pictures of both became very viral on social media.
Farhan Akhtar and Shibani Dandekar were never seen hiding their love before marriage. Both have openly shown the colors of their love on social media in front of the fans. It is known that Shibani Dandekar and Farhan Akhtar met during a reality show.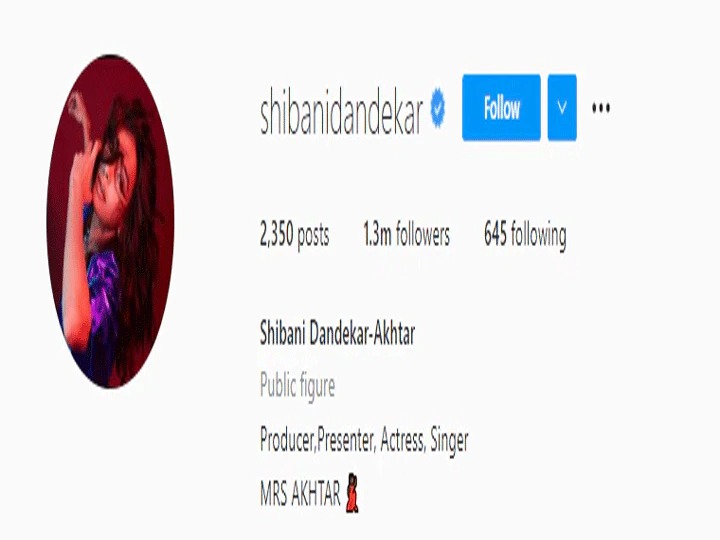 In 2015, Farhan Akhtar was hosting the I Can Do That reality show, while Shibani Dandekar was a contestant. Discussions of their affair started during the show itself. Various speculations started being made on social media.
Although Shibani and Farhan did not hide their relationship for long and expressed their love in front of the world. For the first time, both Shibani and Farhan arrived as a couple at the reception party of Deepika Padukone and Ranveer Singh. Not only this, when Shibani Dandekar got Farhan Akhtar's name tattooed on his neck in the year 2020, there was a lot of discussion about their love.