The Odisha Public Service Commission (OPSC) has announced a new date for the Assistant Section Officer (ASO) post examination.
The ASO exam will be held on August 27 (Saturday).

The ASO examination, which was scheduled to be held on August 21, was postponed due to flood situation in the State.

As per new schedule, the examination will be held in three sittings.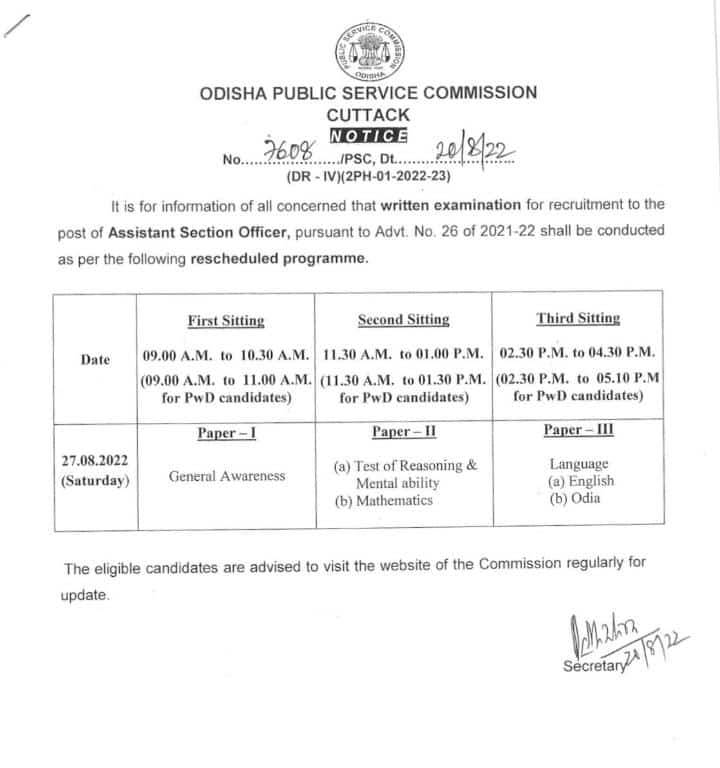 The paper-1 general awareness examination will be held in the first sitting (9 am to 10:30 am) and paper-2 will be held in second sitting.
Similarly, Paper-3 (Language- Odia qnd English) will be held from 2:30 pm to 4:30 pm.
The candidates are advised to visit OPSC's official website for more details.