BHUBANESWAR:  The state government has achieved around 20 percent growth in Revenue Collection and 28 percent growth in State Plan Expenditure by the end of December 2015, this was revealed in an all Secretary meeting held under the Chairmanship of Chief Secretary Aditya Prasad Padhi at the state  secretariat here Thursday.
"The revenue generation from own tax sources by the end of December has been  Rs.15118 Cr. recording a growth of 23.62 percent over the last Fiscal Year.  Similarly, the revenue generation from Non-Tax sources has been to the tune of Rs.4991 Cr, which is 9.38 percent more than that of the previous year, " said Development Commissioner and Additional Chief Secretary, Finance R. Balakrishnan during the meeting.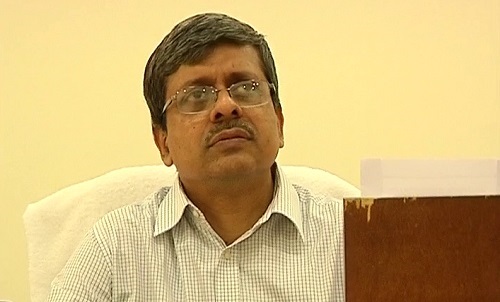 While the State Plan Expenditure by December end has also shown a growth of around 28 percent over the last year with a total expenditure of Rs.24, 750 Cr, added Balakrishnan.
However, complementing the Secretaries for the satisfactory performance in revenue earning and plan expenditure,  Chief Secretary Padhi advised them to focus on completion of the incomplete projects and consolidation of the developmental initiatives already taken.
Asking the Principal Secretaries and Secretaries to take up field tours seriously as per directions of the  Chief Minister Naveen Patnaik, Padhi said, "Before doing any expenditure the departments should assess whether a particular expenditure adds to the value and have more impact for the people."