Cuttack: Cuttack, the former capital of Odisha, has got several names to its credit like millennium city, silver city, the city of Bhaichara and much more. This historical city has got its name from Sanskrit meaning of the word a military establishment or a cantonment.
The word Cuttack derives its name from the anglicized Sanskrit word Kataka, which has two meanings-one being military camp and the other being the seat of government, protected by the army.
In modern Odisha, it is known as the judicial capital of the state due to the presence of Orissa High Court and recently National Law University. It's also known as the health capital of the state due to the presence of SCB medical college and hospital where patients even come from nearby states to have cheap treatment.
It was the entertainment capital of Odisha with film and music industry started flourishing here and the only state-owned film and television institute is located there. The district has a rich tradition of handicraft and cottage industries. It is famous for its silver filigree works.
These are the things make a resident of Cuttack feel proud, and they argue their hearts out to show that Cuttack is the best among all other cities in the state.
Dahibara- Aludum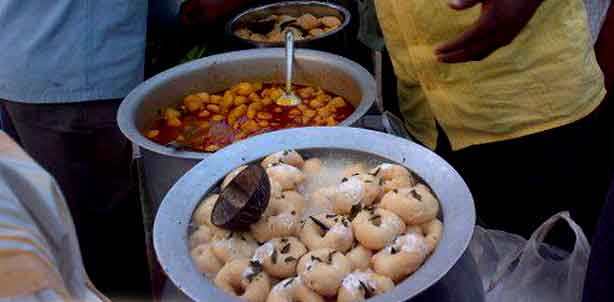 This is the most favored grub for residents of Bhubaneswar and Cuttack. Some people eat this as breakfast while some prefer this item to be their lunch. Some even prefer dahibara- aludum in the evening. Though it is sold in the twin cities, Cuttack is more famous for this delicacy that is sold on the roadside. On the ring road, near Barabati stadium and lanes inside the city, one would find several such vendors surrounded by Dahibara lovers.
Bali Jatra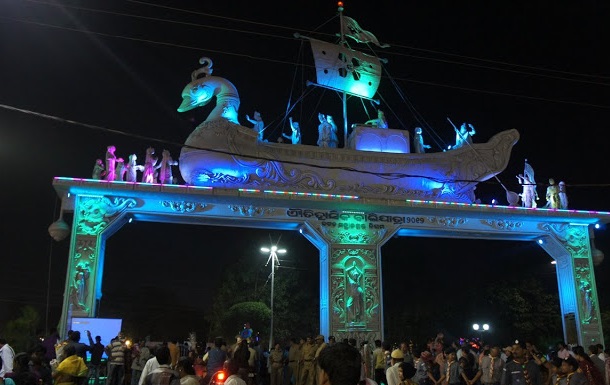 This festival is associated with the history of Odisha. To celebrate the rich maritime history of ancient Odisha when traders used to sail far away crossing the Bay of Bengal, this festival or Jatra has been held at the bank of river Mahanadi. After coming from their trips, the merchants used to sell their products here on this sand and since then it has been celebrated. This nine-day long Jatra sees the congregation of a large number of visitors along with sellers of different items. This is believed to be the largest trade fair in India and second largest in Asia.
Ring-road
This is not only the pride of every resident of Cuttack but also the savior of the city. This road that encircles Cuttack from two sides keeps it safe from flood. It's believed to have been built around 1000 years ago as a stone embankment. With time it not only safeguarded this historic city but also added to the beauty of it.
Ravenshaw College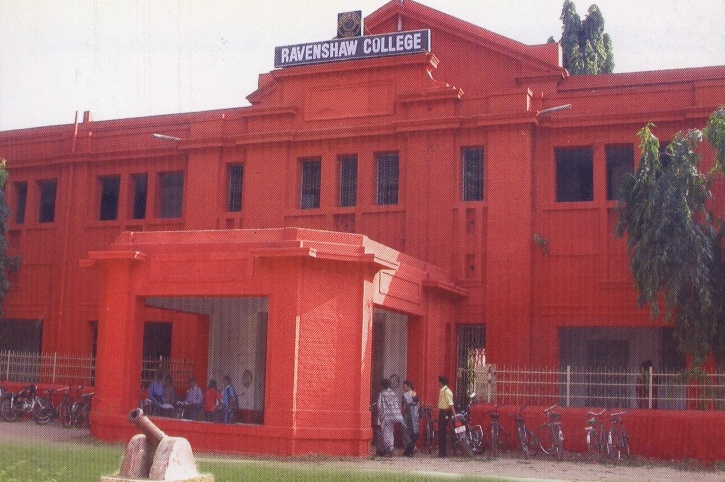 This is the first college of Odisha established first as a collegiate school in 1868 and later converted to a full-fledged degree college in 1875 due to the efforts of the then officiating commissioner of Odisha Thomas Edward Ravenshaw. Many historical figures and freedom fighters of Odisha had studied in this college. Its contribution to freedom struggle is enormous. In 2006, it became a university.
Maritime Museum

While Bali-Jatra and Boita bandan like events are celebrated by people to remember and celebrate the maritime history of Odias, the state government has set up a museum at Jobra workshop that had been started since 1869. The museum that has ten galleries along with ancillary components provides an excellent opportunity for people to see the things of past used for sea voyage by Odia merchants.
Netaji Birth Place Museum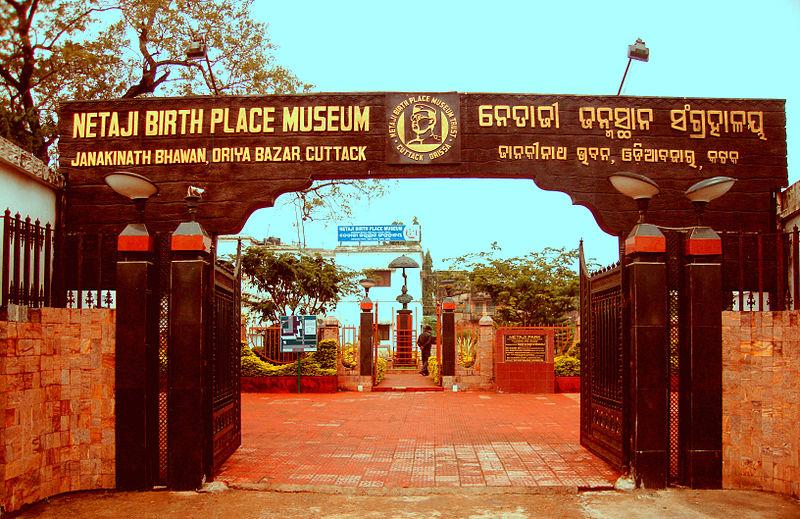 It's no doubt that Netaji Subash Chandra Bose the great freedom fighter of India was born in Cuttack. The state government has recently made the Netaji Birth place a museum where articles on and about the great freedom fighter who had established Azad Hind Fauj. Within few days it has become a favored destination for tourists.
Filigree work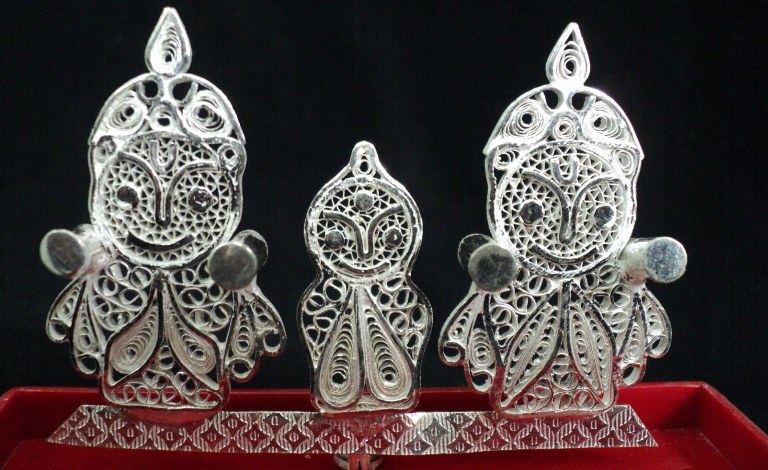 Cuttack is famous for its silver filigree work which is known as Tarakasi. It also has a history of over 500 years and due to the beautiful filigree work has similarity to Indonesian arts, it's believed that the art might have come from there through the trade links with that eastern country. The artisans create beautiful artworks and artifacts using this silver filigree technique. The filigree or tarakasi work can be seen on the tapestry of the Durga idols during Dussehra.
Barabati Fort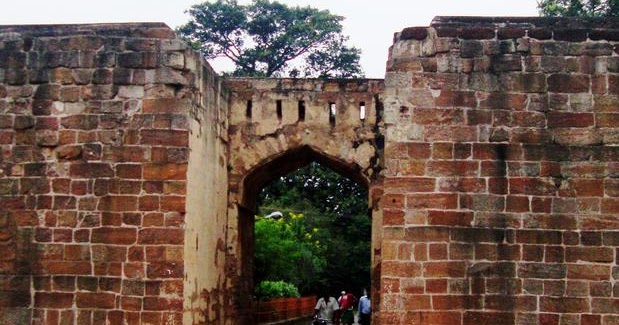 This is a medieval fort made in the 14th century during Ganga dynasty has been a witness to the history of this millennium city. This fort has already been ruined while there are few of its structures left beside the modern Barabati stadium. Spread across 102 acres and located on the right bank of Mahanadi it has nothing but the arched gateway and the earthen mounds of the nine-storied palace.
These days many people visit this place, and it has become a tourist spot. Many youngsters go there to sit and play while it provides a good place for photographers.
Barabati Stadium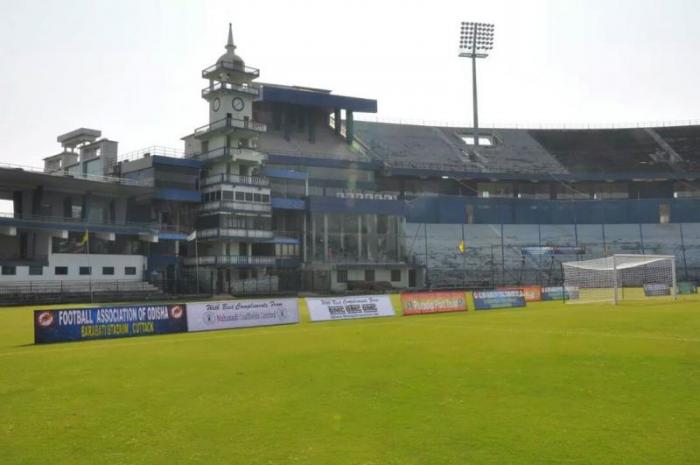 In today's world Cricket rules over Indians and the youths all over the country. In this sense having an international cricket stadium in one's city is a thing of pride and it is more than that if the stadium has a glorious history.
Barabati Stadium is known to host the third one-day international cricket match of the country in January 1982 in which India beat England. Though it has hosted two test matches and is not a regular test venue, it has been successfully hosting ODIs and T20 matches. This is the stadium where Kapil Dev took his 300th test wicket. There is an indoor stadium named after legendary Sachin Tendulkar. Along with cricket this stadium also hosts national level football matches.
Orissa High Court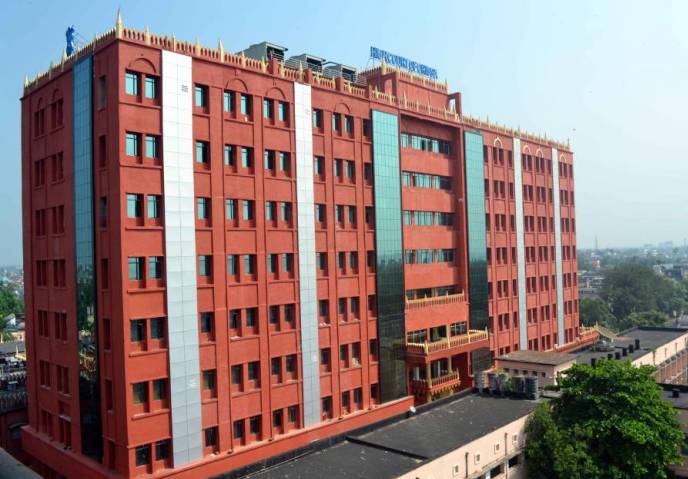 Orissa High Court is the apex court of Odisha state. Even though all administrative blocks were shifted to Bhubaneswar, after it became state capital, the High Court remained in Cuttack.
On July 26, 1948, Orissa High Court with Shri Bira Kishore Ray as the Chief Justice and Shri B.Jagannadha Das, Shri L.Panigrahi and Shri R.L.Narasingham as Puisne Judges was inaugurated by H.J.Kania, the then Chief Justice of the Federal Court of India.