Bhubaneswar: The Central Electricity Supply Utility (CESU), one of the power distribution companies in Odisha, has launched the CESU online bill payment system for the benefit of the consumers.
The power distribution company is operating in nine districts-Cuttack, Puri, Dhenkanal, Angul, Khurda, Kendrapara, Nayagarh, Jagatsinghpur, and Jajpur. It has over 22 lakh consumers.
CESU bill payment online can be done through its website www.cesuodisha.com.
The consumers would also be alerted about payment of their dues once they register themselves with CESU.
After browsing the website, the consumer could follow the processes for payment through their net banking or credit card or debit card with a simple process. The consumers can also pay through odishaonline.gov.in.
The consumer will also get a 2% rebate in addition to the normal rebate if they choose CESU bill payment online (through Debit/Credit Card or Net Banking) in time.
CESU has asked the consumers to pay the electricity dues by January 15 or else the connection will be disconnected.
Steps for CESU online bill payment:
Browse the official web portal of CESU – https://www.cescoorissa.com/
Click on Pay Bill Online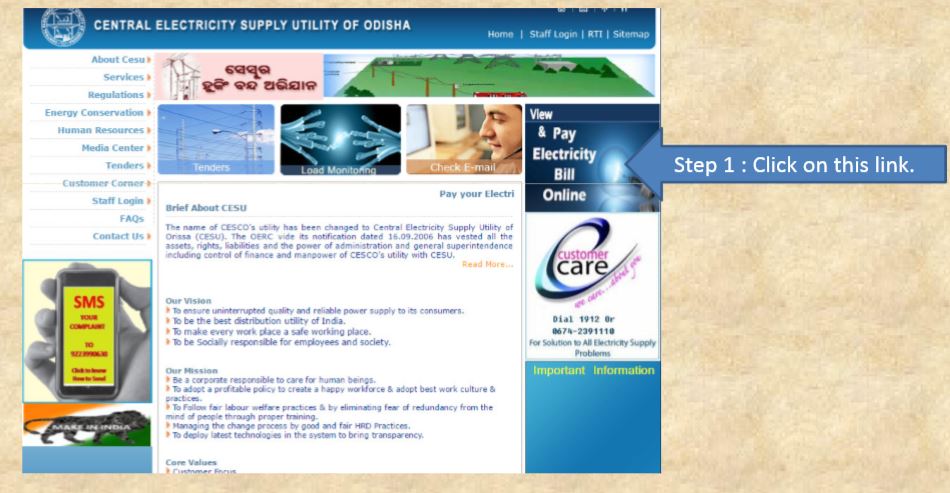 Once the portal loads up, click on the consumer portal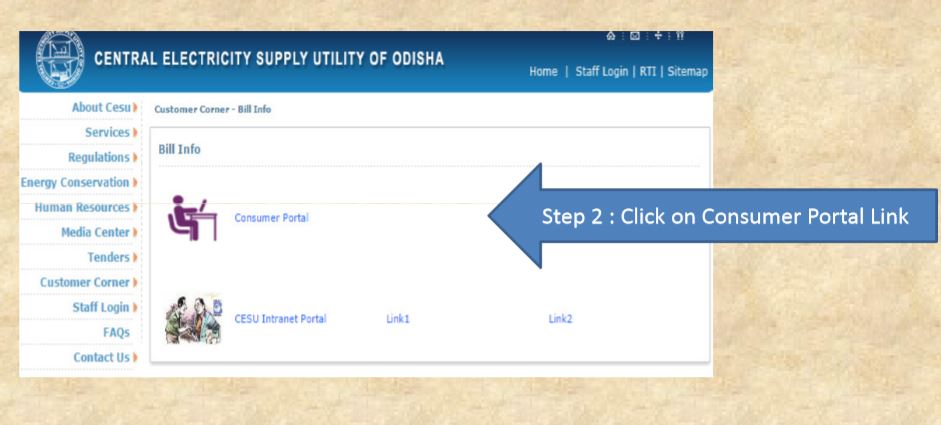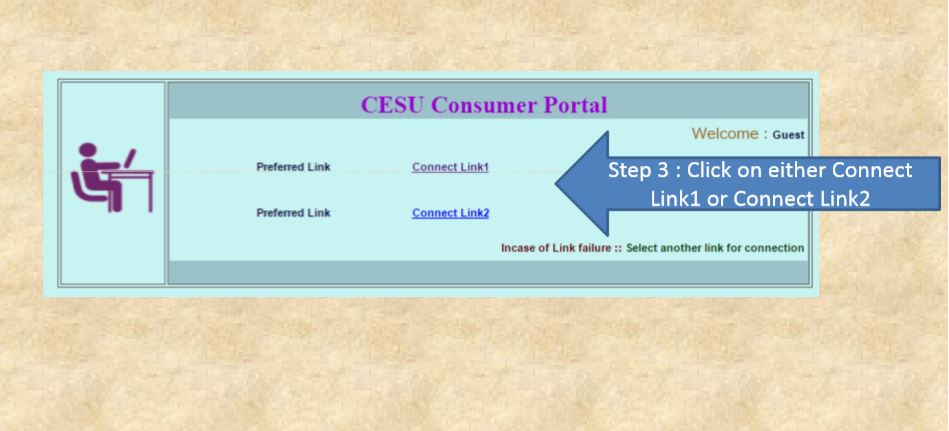 Then select your Divison and enter your CESU Account Number as found on CESU Electricity Bill.
Enter the captcha code and click on Submit.
The system will show the bill details for the Account Number.
If you are not registered, then register yourself by entering in all the details including mobile number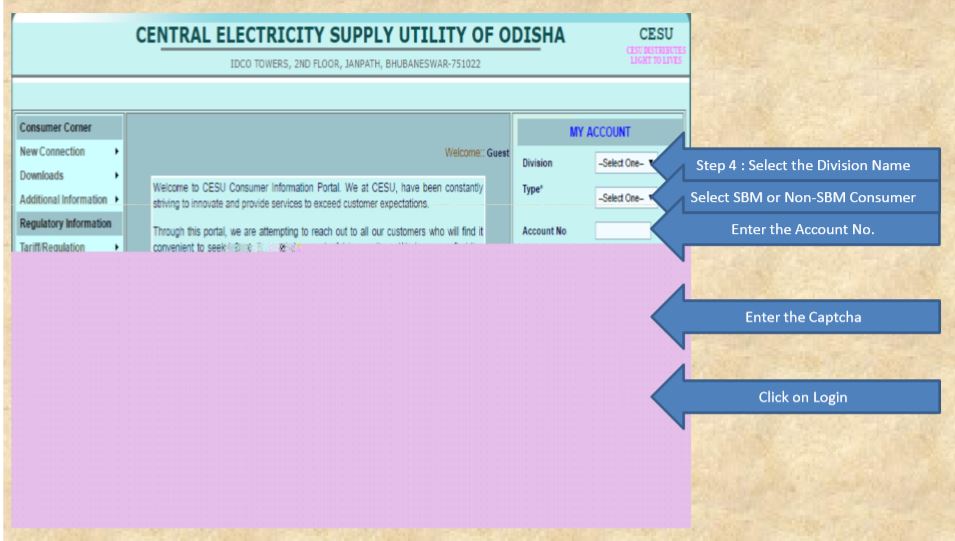 Once registered, click on Quick Pay
Click Pay Bill Online.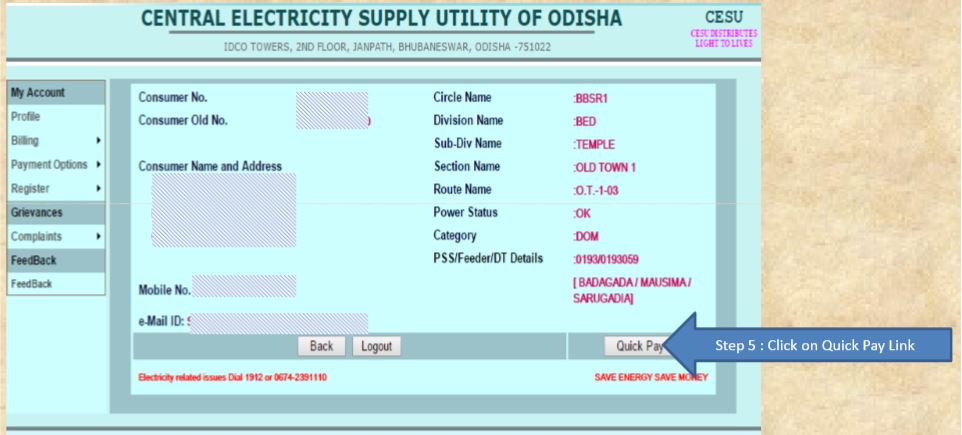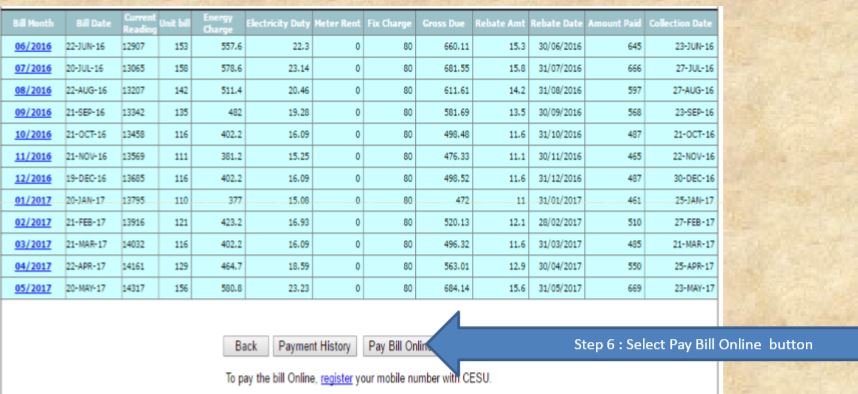 Enter the due amount in the designated field
Then select your desired payment gateway and proceed to payment
Once you made the payment, you will receive a receipt for the successful payment of the CESU electricity bill payment.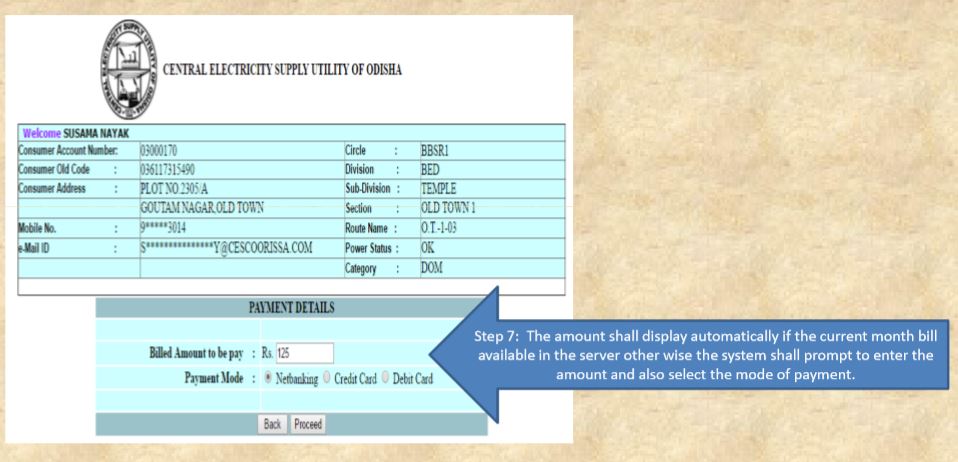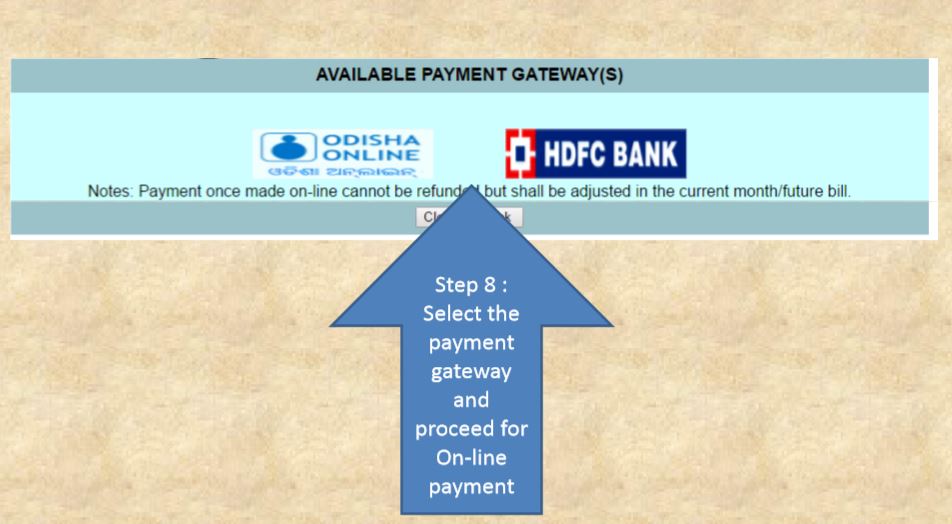 The Odisha government founded CESU back in 1999 with the license of transmission and distribution across 9 districts of Odisha. The distribution company has the headquarter in Bhubaneswar.
For all the customers and consumers of CESU, they can now make the quick payment for their CESU electric bills online through the website. The company has the vision to ensure uninterrupted quality and reliable power supply to its consumers.