Bhubaneswar: Amid the growing tension between India and Pakistan, the Indian tricolour was seen hoisted upside down at the first SAARC Young Parliamentarians Conference in Islamabad.
A delegation of three Indian parliamentarians led by BJD MP Kalikesh Singh Deo participated the event that began on Tuesday.
During the inaugural plenary session of the first SAARC Young Parliamentarians Conference on Peace and Harmony for Development, it was seen that the flag is hoisted with the green at top and saffron down. The incident happened a day after India celebrated its Independence Day.
The national flag of India and the flags of other SAARC nations was in the background of the delegations.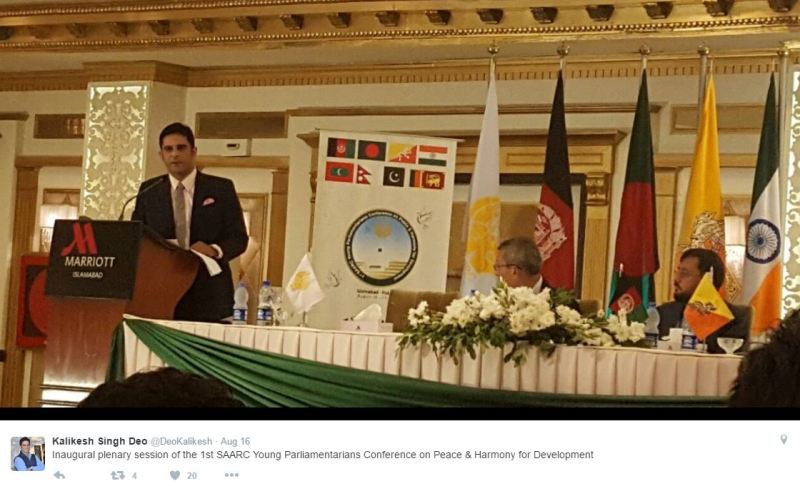 Devji Bhai Patel of the BJP and Alok Tiwari, Rajya Sabha member of the Samajwadi Party are the members of the Indian delegation. However, no one noticed the goof up by the organizers.
On the other hand, BJD MP Kalikesh Singhdeo tweeted, "Excited to lead an Indian MP delegation with Alok Tiwari and Devji Patel to Islamabad for 1st young MPs #SAARC conference on peace & harmony."
The National Assembly (NA) of Pakistan has taken the initiative to host the first ever conference inviting young parliamentarians from seven other SAARC member countries.