BJD MP Kalikesh Clarifies On Indian Flag Goof Up In Pakistan
Bhubaneswar: After controversy erupted over hoisting Indian flag upside down in Pakistan, BJD MP Kalikesh Singhdeo on Thursday clarified that they raised the issue and the organizers put the national flag correctly at the SAARC Young Parliamentarians Conference.
"This was raised and promptly corrected by the hosts as is evident in the other pictures," tweeted Singhdeo.
The Indian tricolor was seen hoisted upside down at the first SAARC Young Parliamentarians Conference in Islamabad on Tuesday.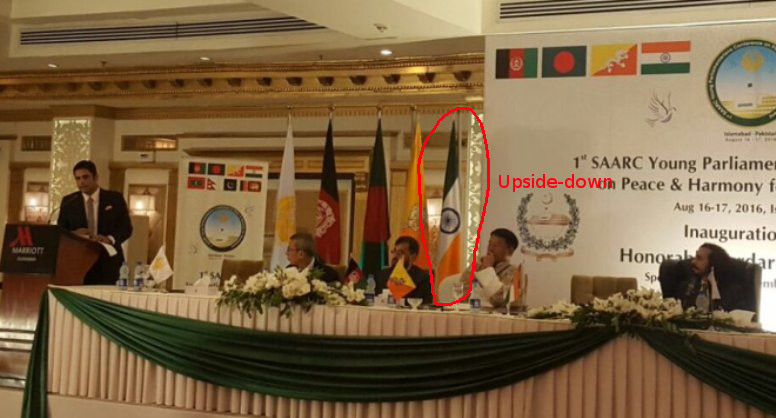 A Delegation of three Indian parliamentarians led by BJD MP Kalikesh Singh Deo participated the event that concluded on Thursday.
Devji Bhai Patel of the BJP and Alok Tiwari, Rajya Sabha member of the Samajwadi Party are the members of the Indian delegation.